Mafia II
Fuggedaboutit?
Review A few hours into Mafia II and it finally happens. It's the summer of 1951 and you've just been released from an eight-year stretch in Sing Sing. You're cruising around the wide, pristine streets of Empire Bay - the game's fictional amalgam of New York, Chicago and San Fransico – when all of a sudden you hear the unmistakable pow of saxophones and horns in the intro for Ain't That a Kick in the Head.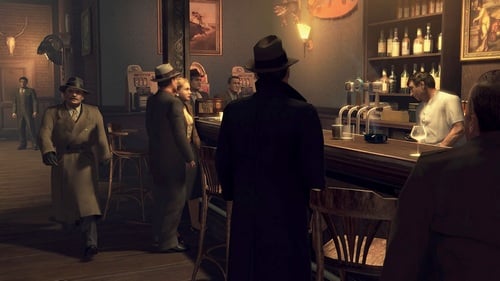 The Poirot convention was a little empty this year
It comes as no surprise. In the few hours you've been playing it, Mafia II has already covered every other conceivable cliché: your character Vito Scalleta has sworn not to end up a chump like his father, working himself into an early grave for peanuts. He's already committed petty crimes to pay back the loan shark threatening his sister and mother. He's even slit the throat of the prison hardman, and served up a beating to the Sisters who "picked the wrong ass to drill" in the showers.
So, even though Dean Martin's go-to Mafia anthem wasn't recorded until 1960, it doesn't seem out of place when played anachronistically on your car radio.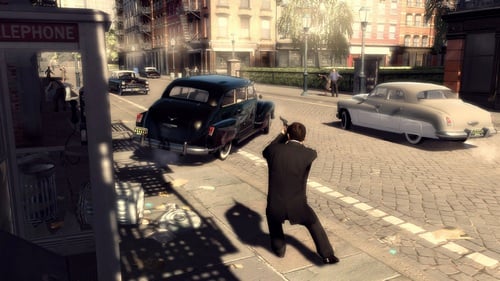 Shots rang out
To be fair to 2K Games, it is also a poetic licence most will forgive. Few gamers will buy Mafia II expecting historical accuracy - and even fewer will expect it to come cliché free. Most will buy the game solely for the chance to play as Hollywood's version of a wiseguy, and in that, at least, Mafia II delivers.
Sponsored: Minds Mastering Machines - Call for papers now open