Acer Stream Android smartphone
PMP trickle-down effect
Media Frenzy
All media files can be accessed from the nemoPlayer, which is a very easy to use media app, if a little limited. For instance you can't set bookmarks in video files nor does it support subtitles or MTP playlists. Audio and video playback is enhanced by Dolby's Mobile sound modification suite which when coupled with a decent set of earphones produces results that almost match a good dedicated PMP. In this respect, the Stream leaves the iPhone for dead.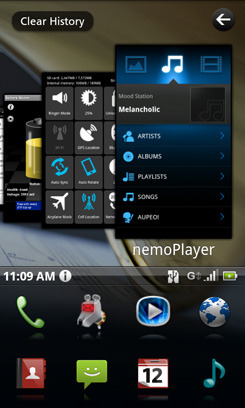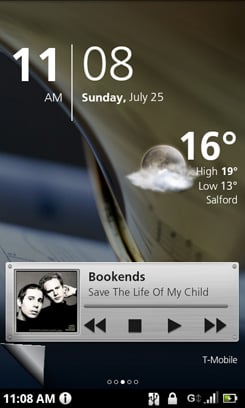 Media navigation
The Stream also has the capacity to function as a UPnP/DNLA server but the fact that it can't go the other way – to stream content from a PC or Nas to the handset – seems like a missed opportunity. So much for playback, what about recording? Well, the camera may only be a 5Mp job, but it can record video at 720p and 24fps.
To view your directorial efforts on a telly the Stream has a micro HDMI port, which resides on the upper right hand side of the handset under a rubber cover next to the micro USB port. It's an arrangement that sadly nixes any chance of using the Stream with a desktop charger.
All the basic Android smartphone stuff is executed with the same panache and aplomb that you experience with an HTC Desire or Nexus One. The operating system runs like a scalded cat and the various 3D screen transition animations never falter, even when multiple apps are running.
The screen looks superb, especially when playing back video, while the UI is quite as fluid and easy to use as that of any iPhone, with pinch-to-zoom operating across the board. Web browsing is as enjoyable an experience as it will ever be on a device with a screen of this size and the bundled YouTube app is one of the better examples of the breed.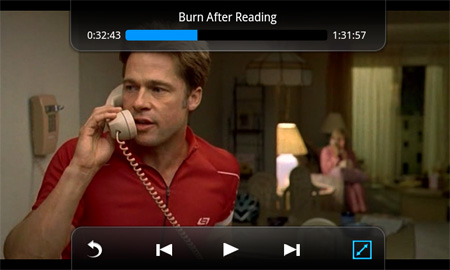 Video playback
Call quality proved very good and the loudspeaker is one of the best I have come across and which certainly comes in handy when the Stream is doing satnav duty. Before anyone asks, signal reception proved reliable no matter how I held it.