Acer Stream Android smartphone
PMP trickle-down effect
Review Typically, smartphones make less than satisfying PMPs, especially given the issue of video formats, with very few phones supporting the good old AVI container or Xvid/DivX codecs. Also, sound quality is usually a bit iffy and there is often little in the way of external controls for media navigation that you can use without looking.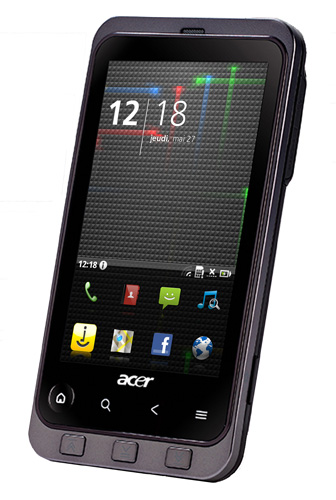 Media mogul: Acer's Stream
Acer's new Stream aims to fix this by combining a top notch smartphone experience with high quality, convenient AV media playback. Up there with the best of the current crop of Android über-phones in terms of fitted kit, the Stream has 802.11n Wi-Fi, Bluetooth, aGPS, an FM radio, fully integrated voice search, 2GB of built-in storage (a godsend for apps fanatics) with an expansion slot good for 32GB more and a 3.7in 480 x 800 AMOLED capacitive touch screen.
The Stream measures up closely to HTC's Desire. At 119.5 x 63 x 11.2 and 126g, it's light for a big screen smartphone. The colour combination of gunmetal grey and black gives it restrained and workmanlike look which I rather like. Externally, the only clues that the Stream is trying to be a PMP are the three dedicated media buttons on the front for play/pause, next and previous. These controls are actually more attactive than they appear in the publicitty images and are handy for in-pocket music control.
Other than that it's all very much par for the course with the common four Android buttons sitting below the screen - though the home button has a physical action rather then being touch sensitive, and a 3.5mm audio jack up top. Under the hood you will find a 1GHz Snapdragon chip with 512MB of RAM running Android 2.1. That's a more than decent spec but dig a little deeper and you find things less common to your average smartphone.
To start with video codec support extends beyond the Android norm of H.264 and WMV to include .avi files (DivX/Xvid). Some on-line sources suggest that the Stream can play Flac files, but it can't. Audio codec support is limited to the usual MP3, Ogg Vorbis, AAC and WMA but that's enough for most folk.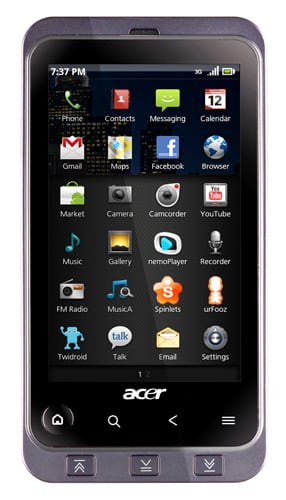 The handy media buttons actually look much better than in the pics
Sadly, you don't get a Cowon-like degree of tolerance for any old video file. My Stream took an unreasoned dislike to several AVI and H.264 files which were well within its technical limits. That said I did manage to play 720p AVI, H.264 and WMV files without issue.
Sponsored: Minds Mastering Machines - Call for papers now open