Samsung Galaxy Tab Picture Gallery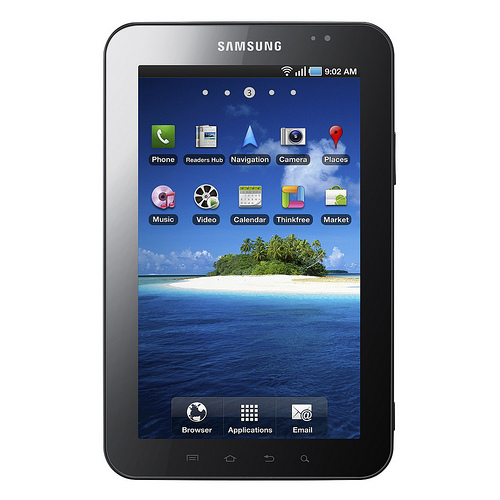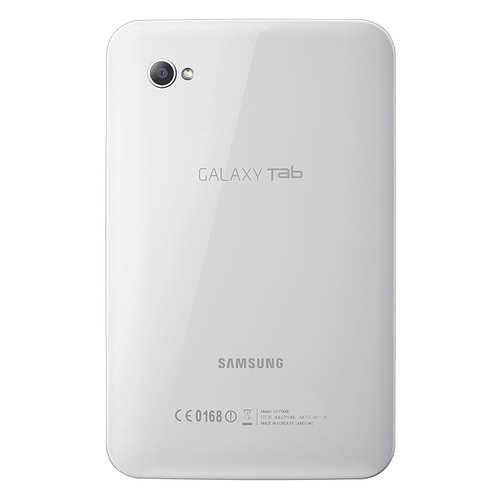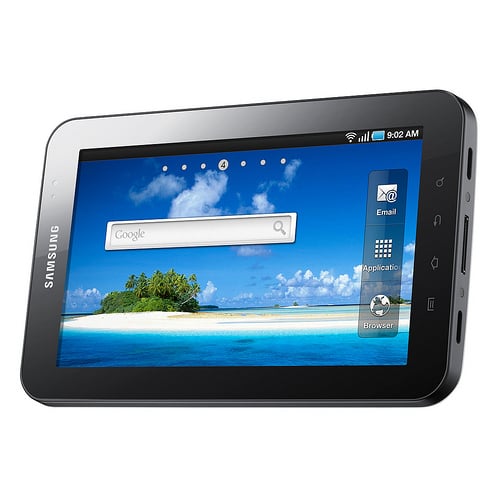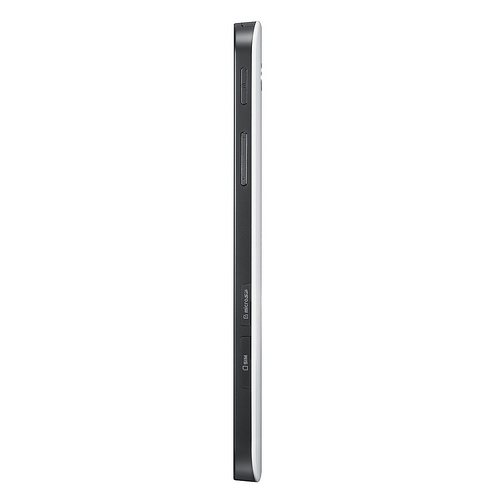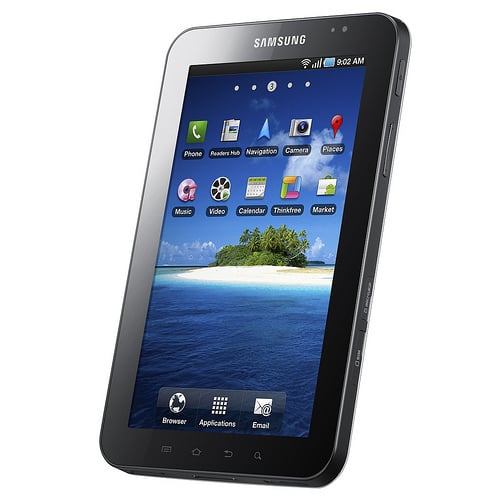 Samsung specs up 7in Android tablet
COMMENTS
Re: Want!
It has a 30-pin connector that feeds to USB. Samsung also talks about a Mini USB port.
Bother me not with your vapor wares!
At least a month away for Vodaphone, no release announcement for the US beyond 'a few months later', no price, no demos, just some specs and a handful of photoshops. Samsung's own website isn't much better, either, with the two videos again only showing mockups of the hardware and faked screens.
Wake me up when there's an actual review of an existent device.
Capacitive
I don't know why you needed to ask unless you're unfamiliar with how the product is being lined up but it has to be capacitive. There's no way it would be popular with resistive and those are generally kept for cheaper or more rugged designs where looks and function are limited to set tasks like building sites perhaps.
HELLO!
Dom Joly wants his phone back.
Tablets have a market
Tablets are here to stay. It is a market that existed but nobody had approached it right.
Technophobes can use an iPad or similar tablet as they are very simple to use.
There's usually no filemanager and more importantly no technical things to worry about like "format" functions, defrag and so on.
It's truly a device you could hand to a computer beginner and they would work out how to use it while not being able to destroy it too easily.