If HP gets 3PAR, does Donatelli get HP?
HP, Dell, everyone schtum on 3PAR bids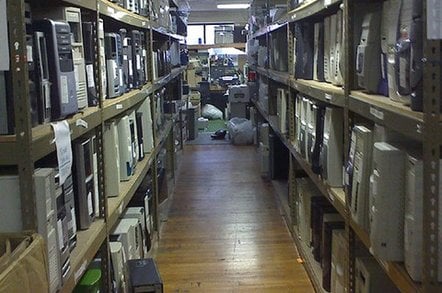 Opinion 3Par has not issued a statement recommending HP's $2bn bid for the company, despite the ending of a three-day period for Dell to mount a counter-offer.
Up until midnight yesterday the 3PAR position was that it recommended its shareholders to accept a Dell offer for the company valued at $27 per share, the same as HP's 26 August bid. When HP raised its bid to $30 per share on Friday 27 August, 3PAR management determined that it was technically a superior proposal, and said in a statement that its board
...notified Dell of its intention to terminate the merger agreement with Dell, immediately following the expiration of the three business day period contemplated by, and the satisfaction of the other conditions set forth in, the merger agreement with Dell, in order to enter into the merger agreement with HP on the terms set forth in HP's acquisition proposal.
That three business day period is over, and yet 3PAR has not issued a statement recommending that its shareholders accept HP's cash offer for the company. It has told us that "at this moment 3PAR has no comment to make".
Dell has not publicly made a new bid for 3PAR and HP has said nothing. Yesterday HP did announce its Virtualised Storage Service (VSS) to help clients "better organise and manage the explosion of digitised data to gain superior control of their information while improving asset utilisation". VSS involves thin provisioning and automated tiering, two properties of 3PAR's InServ arrays.
However, the release talks about HP's XP storage arrays, the high-end ones OEM'd from Hitachi which overlap 3PAR's arrays and, indeed, go higher up into the enterprise data storage market. There is nothing in this announcement that presumes HP is going to win control of 3PAR.
We assume therefore that, unless Dell does make a counter offer - which it has had three days to make - HP now gets the blessings of 3PAR's board of directors and the deal will close by the end of the year.
If this is the case then David Donatelli, the head of HP's Enterprise Servers, Storage and Networking business, can claim credit for the deal, which will bring HP a credible and proven multi-tenant, virtualised and autonomically managed cloud storage system. Further, this system is due a hardware refresh in the next couple of months or so, which will make it more powerful and, we understand, gain federation capabilities for increased scalability, making it a credible competitor to EMC's VPLEX storage federation appliances.
Further, HP's investment capability will enable 3PAR's products to move down market, a move which has been prevented up until now by 3PAR's constrained investment resources, according to an informed source.
These technology advances should make enhanced sales of 3PAR systems more justifiable, enabling HP to recoup its $2bn investment by increasing InServ sales against EMC, HDS and IBM competition. Donatelli will be able to dangle his 3PAR prize in front of HP's board and assert his credentials to be the next HP CEO, having demonstrated, he might say, authority, decisiveness, strategic thinking, determination and effectiveness, without over-paying for the 3PAR asset.
None of the other internal candidates for Mark Hurd's job will be able to dazzle the board with such an accomplishment.
But prize dangling will have to wait for 3PAR to formally endorse HP's offer and for Dell to concede defeat. 3PAR's silence raises doubt as to what is going on. Has its financial advisor, Qatalyst, scented another potential bidder? Is Dell going to be the comeback kid and trump HP's offer? We'll have to wait and see. ®