SGI bleeds less than expected
Vows 2011 break-even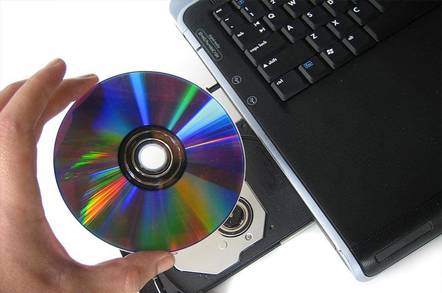 Supercomputer and hyperscale server maker Silicon Graphics is still losing money, but it's hopeful that the years ahead will actually yield some profits. And thus, as the company announced its fiscal 2010 financial results today, SGI's board of directors reanimated a latent $40m stock buyback program that the merger between Rackable Systems and Silicon Graphics put on hold.
In the quarter ended June 25, SGI posted sales of $101.6m, up 74 per cent. But because of charges relating to the acquisitions of SGI and storage maker Copan, the installation of a new Oracle ERP system that cost $3m, foreign exchange, and other effects, SGI's loss widened significantly - by a factor of 34 - to $27.6m. On a non-GAAP basis (meaning assuming SGI could book all of its revenues all at once instead of spreading software and services out over the term of contracts), SGI had $122m in revenues in fiscal Q4. Gross margins were 24 per cent, and the company's net loss shrunk to $16.7m.
For the fiscal 2010 year, SGI had sales of $403.7m and a net loss of $88.5m. Because of the complexity of supercomputing deals and the software and services components within these systems (the revenue from which cannot be recognized all at once under the accounting rules that SGI uses), SGI's non-GAAP performance was a bit less ugly than the reported figured show.
Mark Barrenechea, SGI's chief executive officer, said in a call with Wall Street analysts that the company's internal plan for fiscal 2010 in the wake of the SGI acquisition from a little more than a year ago was to have non-GAAP revenues on the order of $500m and gross margins in the mid-to-high twenties. But in the fiscal year, SGI actually brought in $525m in non-GAAP revenues and posted 27.3 per cent non-GAAP margins.
For the year, Barrenechea said that SGI had non-GAAP product revenues of $365m, and services revenues of $160m. Within products, $285m came from compute products, while $80m came from storage. Over time, SGI expects its compute products to continue to grow, but for storage products to grow faster and therefore get more than the 22 per cent slice of the product pie they got in fiscal 2010. SGI also expects for its channel partners to do more sales. It said that the 180 channel partners the company now has had their hand in about 20 per cent of SGI's business in the year.
SGI exited the fiscal year with 1,325 employees, no debts, and converged and rationalized product line, was generating cash from operations, and it had $140.8m in cash and equivalents in the bank. And on a non-GAAP basis, the company only posted a $25m net loss, of which $21m came from charges, according to Jim Wheat, SGI's chief financial officer. Of those $21m in charges, $7m came from foreign exchange fluctuations, $7m from the integration of SGI and Copan, $4m from writing off excess inventories from acquisitions, and $3m from installing a new Oracle ERP system.
In fiscal Q4, Barrenechea said that SGI had two customers that each contributed more than 10 per cent of revenues: long-time customer and online retailer Amazon and the University of Tokyo. SGI also added eBay as a customer in the quarter, the first time the e-yard-saler has bought server kit from either Rackable or SGI. On the HPC front, SGI shipped Altix UV shared memory supercomputers to 14 customers in the quarter - a quarter when the company was not really expecting to see a lot of sales.
About half of those Altix UV customers are coming from the existing Altix 3700 and 4700 customer bases, but the other half are new to the Altix platform, said Barrenechea, adding that the Altix UV products have a "solid and growing pipeline" and that they are a "fundamental catalyst" for the company.
Given that the company has $150m in deferred revenues, a product line that has been knocked into shape, and at least some hope of profiting in this uncertain but somewhat improved economy, Wheat said that the current enterprise value of SGI, which Wall Street puts at around $50m, does not reflect its true value. And this, SGI was allocating $40m to buying back its own stock, presumably to help push it up by starting a wave.
Because of the choppy nature of its hyperscale and supercomputer server sales, SGI is not providing quarterly guidance looking ahead into fiscal 2011 and beyond, but it is offering some hints on a non-GAAP basis. For fiscal 2011, the company says to expect sales of $550m to $575m, and for gross margins to improve to between 27 and 30 per cent. Operating expenses will only grow a bit, and the company can get non-GAAP earnings per share to break-even.
Out beyond that, Barrenechea said to expect non-GAAP revenue growth of between 5 and 10 per cent per year, gross margins to improve by a point or so per year, and actual non-GAAP earnings. Splitting some hairs, Barrenechea was careful to point out that this was SGI's internal plans, not actual revenue guidance. As if the shareholder lawsuits and a jury, should they come to pass if SGI doesn't make their numbers, will make the fine distinction SGI is trying to make here.
Speaking of lawsuits, SGI also announced separately that a class action shareholder lawsuit relating to the SGI acquisition in the US District Court for the Northern District of California, filed in January 2009, was tossed out of court by Judge Claudia Wilken on August 27. ®
Sponsored: Minds Mastering Machines - Call for papers now open