Geek tech firm loses Jedi credentials
Lucasfilm swoop crushes opposition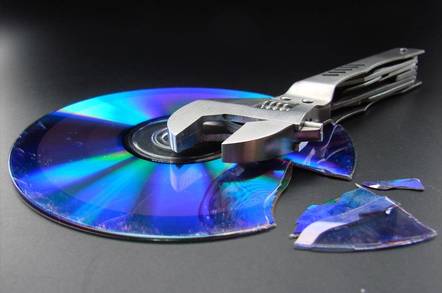 Jedi Mind Inc has conceded that someone else might just own the term Jedi, and has changed its name to Mind Technologies Inc.
The decision follows legal action from Lucasfilm, which reckons it owns the Jedi Knights and everything associated with them. The action will probably now be dropped.
Jedi Mind Inc reportedly agreed to phase out the term Jedi last year, but then failed to do so. This prompted action against the company by Lucasfilm, which owns trademarks including the Jedi, their robes, and of course a telepathic oneness with other Jedi in the universe.
Which won't include Mind Technologies: its internet presence has been expunged of references to the fictional order, with jedimindinc.com already forwarding to mindtechnologiesinc.com and products renamed to remove any reference to the guardians of peace and justice in the galaxy.
The products themselves remain the same, though the remote-controlled mouse is now a "Mind Mouse" rather than a "Jedi Mouse" - which is a shame as the latter brings up a nice image of a cloaked mouse welding a light sabre, though that would be breach of trademark. ®
Sponsored: Minds Mastering Machines - Call for papers now open