Buyer's Guide: Netbooks
Watch out for the gotchas
Consider the alternatives
If performance is a prime concern for you, that may be a move worth making. However, opt for a single-core one and you won't be getting much of a performance boost over Atom-based netbooks.
Of course, really up your budget and more powerful models come into view – the £850 Alienware M11x - reviewed here - is an 11in mini-notebook that's just as happy to running 3D games as it is web browsing.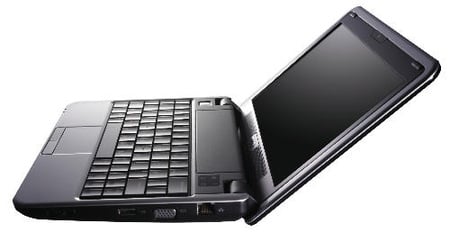 At the other end of the scale, it's easy to be tempted by dirt-cheap netbooks. For example, the £99 Disgo Net Browser 3000 might have an enticing price tag, but in reality the Windows CE operating system, 0.248GHz processor and paltry 0.064GB of memory mean it's very limited in what it can do.
If you're happy to sacrifice portability, 15in budget notebooks can be picked up for around £350. Along with the bigger screen, you get a far more usable keyboard and built-in optical drive. Performance also gets a shot in the arm, but again it's best to make sure you're getting a dual-core processor. But these boys will never be as 'pick up and go' as a netbook.
When it comes to watching HD video, most netbooks can just about provide you with smooth playback. But, since the majority have 1024 x 600 resolutions, the video is downscaled anyway. Add to this the fact that HDMI ports on netbooks are few and far between, and anyone looking to use a netbook as an HD video player will have their work cut out. If you do want slightly better graphics performance, it's worth looking at the Nvidia Ion-based models, such as the Samsung N510 - reviewed here. ®