Netbooks Best Buys
The pick of the pack
Group Test So which netbooks get the thumbs up? As far as performance goes, they're all essentially in the same boat, so the judgement comes down to usability, features, battery life and price.
You can see the similarity in performance from the test results:
PCMark 05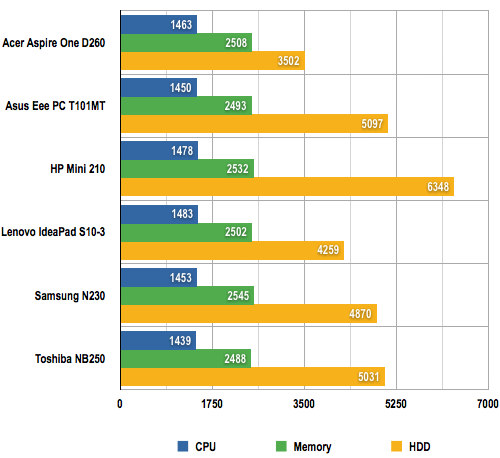 Longer bars are better
Video Playback Battery Life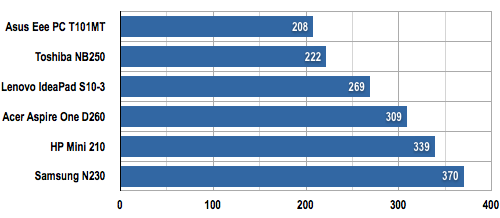 Battery life in Minutes
Longer bars are better
So where does that leave our contenders?
COMMENTS
The Windows tax
That's what happens when you ship a crap and expensive OS on small hardware...
Prices have never been lower???
The lowest price on here is £249; some reach £350.
I paid £175 for my AA1 two years ago, and you could also get the eee for around £200.
By now, I was expecting prices to have dropped to the £100-£150 mark. Instead, bucking the trend everywhere else, the prices have gone UP.