LG to show 31in OLED 3D TV at IFA
But acronym-tastic telly not out until 2011?
LG will be showing off a 31in ultra-slim OLED TV at the IFA show in Berlin later this week.
The 2.9mm-thick set is capable of displaying 3D content, though LG hasn't said whether the screen requires activer-shutter or passive 3D specs - the former, we suspect.
The set's resolution has not been made public, which probably means its only capable of 720p.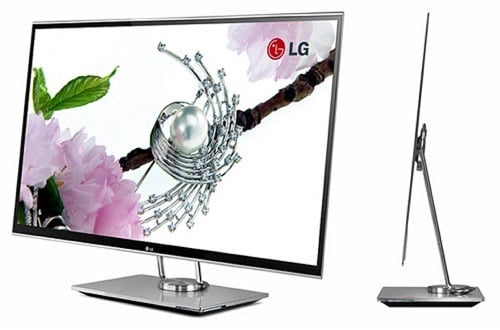 LG currently has a 15in OLED TV available, though you'll pay a pretty penny for it: around £1600. The 31-incher certainly won't be cheap either, but at least it's of a size that suits it to living room viewing rather than the study or bedroom.
LG announced in November 2009 that it would this year bring an OLED TV with a display size of at least 30in but that volume production wouldn't begin until 2011. So don't expect the IFA demo model to go on sale straight away. ®
Sponsored: RAID: End of an era?