Voltaire chases cloudy server networks
One rack, forty-eight 10 GE ports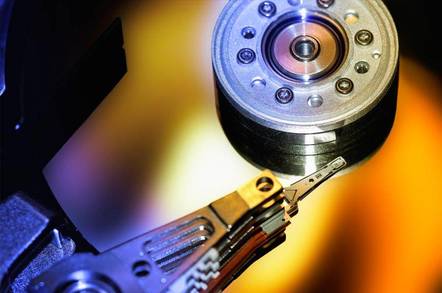 Long-time InfiniBand switch maker Voltaire continues to expand its Ethernet product line – and therefore its addressable market. Today, it announced a new switch aimed at cloudy workloads inside companies and at hosting/cloud service providers.
The new Vantage 6048 switch that debuts this week at the VMworld virtualization and cloud extravaganza follows June's launch of a 1U, top-of-rack 10 Gigabit Ethernet switch designed specifically for picky financial services companies who want small switches that don't burn a lot of juice and have very low latency. We're talking about 600 to 700 nanoseconds, sometimes less, for a single hop at somewhere around $500 per port; energy consumption ranges between 4.8 and 7 watts per port, depending on the traffic and load.
These are key criteria for financial services firms plunking their trading systems in co-location facilities managed by the various stock exchanges of the world, and the need for an edge is what pushed Voltaire to get the Vantage 6024 switch out the door first.
The Vantage 6048 is a Layer 2/3 switch, like the Vantage 6024, and also comes in a 1U chassis. The Vantage 6048 was, however, designed for companies that are coping with higher server densities and who are worried more about converged enhanced Ethernet storage protocols working as a bridge between servers and storage than they care about latency. These cloudy infrastructure companies want more ports in the switch and low power consumption, and they are willing to trade some latency to get it.
The Vantage 6048 has a single chip running its networking protocols and supports 48 SFP+ ports that can run at Gigabit or 10 Gigabit Ethernet speeds. According to Asef Somekh, vice president of marketing at Voltaire, the Vantage 6048 has 960 Gb/sec of non-blocking switch throughput and burns an average of 6.3 watts per port when under load.

Voltaire's Vantage 6048 48-port 10 Gigabit Ethernet switch.
Like Voltaire's other Ethernet switches, the switch's Unified Fabric Manager software can provision virtual network connections for virtual machines running atop hypervisors running on physical servers, and the VM network settings can travel with the VMs are they are live migrated around the network of systems. The UFM software allows for a fabric consisting of the Vantage 8500 Layer 2 core switches and using the vantage 6024 or 6048 switches to be managed as a single logical switch.
The UFM code is able to provide some basic management functions for any switch supporting a standard management information base (MIB), which is part of the Simple Network Management Protocol (SNMP). For extensive integration with UFM, you need to buy one of Voltaire's Ethernet switches or Hewlett-Packard's ProCurve 6600 or Blade Network Technologies' RackSwitch 8124G.
Somekh says that Voltaire expects for customers to put the Vantage 6048s in the tops of a couple of racks of servers and then use a pair of redundant 6048s as core switches to link them all together. But once companies have more than 250 or so servers they want to have networked, then they need to buy the big bad Vantage 8500 modular core switches to start lashing boxes. With the combination of the Vantage 8500s as core switches and the Vantage 6048s as top-of-rack switches, Somekh says Voltaire can build a flat network fabric connecting up to 3,456 physical servers in a non-blocking, lossless fabric with an aggregate of 69.12 Tb/sec of fabric capacity.
The Vantage 8500 debuted in June 2009, when Voltaire started two-timing on its InfiniBand switches. The 15U modular switch tops out at 288 ports running at 10 Gigabit Ethernet speeds and is quite a bit more pricey at around $1,200 per port at list price. Like the Vantage 6024, the Vantage 6048 costs around $500 per port. You can have greater density at a lower latency (the 6024) or have more ports and slightly lower power consumption (the 6048) for the same price per port.
The Vantage 6048 switch will start shipping in October. ®
Sponsored: Minds Mastering Machines - Call for papers now open