CTOs warned to prepare for Windows 7 budget squeeze
2011-2012 is crunch time - Gartner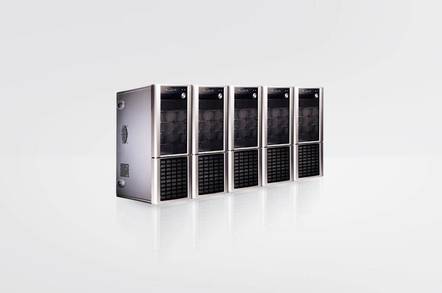 Businesses rushing to upgrade their computers from Microsoft's Windows XP and Windows 2000 to Windows 7 can expect their budget purse to swell in 2011-2012, IT analyst house Gartner warned yesterday.
"Corporate IT departments typically prefer to migrate PC operating systems (OSs) via hardware attrition, which means bringing in the new OS as they replace hardware through a normal refresh cycle," said Gartner managing veep Charles Smulders.
"Microsoft will support Windows XP for four more years. With most migrations not starting until the fourth quarter of 2010 at the earliest, and PC hardware replacement cycles typically running at four to five years, most organisations will not be able to migrate to Windows 7 through usual planned hardware refresh before support for Windows XP ends."
But those company CTOs who decide to upgrade their Windows operating systems in a tight timeframe will impose budgetary and resource burdens on their business, said Gartner.
Part of the reason that corps can expect to see prices jacked up is due to the fact that demand for highly-skilled Windows 7 techies will outstrip supply, thereby pushing up rates from those IT guys and gals who are qualified to do the job properly.
Of course, the rush for CTOs to upgrade to Windows 7 is in direct contrast to the sluggish uptake of the operating system's predecessor Windows Vista. This may also explain the sense of urgency felt among corps to hit refresh on their computer inventory.
Gartner reckoned that orgs that want to quickly migrate over to Windows 7 in 2011 and 2012 have a number of options, each of which comes with a price tag that will undoubtedly affect company budgets.
If a 10,000 computer-strong business decided to buy in new PCs with the OS upgrade included, their CTOs and bean counters can expect to see capital costs amount to about 60 per cent of the total replacement cost, said Gartner, based on each PC being priced at between $1,205 and $1,999.
"Using existing PCs will reduce the capital costs of migration, but will not reduce the labor costs of migration," the analysts noted.
But upgrading only the operating system also comes at a price.
"Assuming the same setup as above - a 10,000 PC environment, where all PCs are upgraded - the migration cost per PC will be between $1,274 and $2,069, depending on how well-managed the PC environment is. This assumes that 25 percent of the machines will need a hardware upgrade to run the OS," said Gartner.
"While the capital costs are reduced in this case, upgrading an installed PC simply postpones the inevitable replacement for two to three years. Users will need to be migrated twice, rather than once, during a four-year period."
Either way, businesses that are in a hurry to install Windows 7 in their offices can expect a budget hike of between 20 per cent and 60 per cent in 2011 and 2012 to pay for new PCs.
Gartner noted that if a typical IT budget pays out around 15 per cent for the cost of replacement computers, then companies can expect to find a larger chunk of cash to pay for the hardware upgrade.
In a best case scenario it predicted that the cost would increase by 18 per cent, and – at worst – CTOs could need as much as 24 per cent of the budget to pay for the new PCs over the next two years.
"We estimate that large and midsize organisations worldwide will migrate approximately 250 million PCs to Windows 7, during the migration timeline, so it makes sense for organisations that plan to leverage external services to line up service providers early," said Smulders.
"Begin talks with suppliers now about putting in place contracts that can deliver flexible levels of resources at a fixed rate over the migration period."
Some Microsoft-loving businesses will undoubtedly altogether sit out the rush to upgrade. Mindful CTOs like to wait for the comfort of service packs to arrive before considering a migration to a new version of Windows.
But because Vista was such a donkey OS, many have probably been waiting longer than they might have originally planned, and Windows 7 might actually be a panacea, albeit with a pricey upgrade tag. ®
Sponsored: Minds Mastering Machines - Call for papers now open