Doc develops RSI-reducing rolling mouse
The secret is in the tilt
Could this mouse reduce your risk of developing repetitive strain injury? Creator SmartFish thinks so.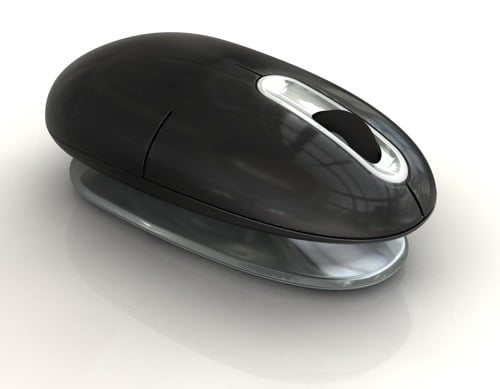 SmartFish's ErgoMotion Mouse is essentially a standard mouse mounted on top of a tilt-and-pivot joint and a baseplate. The idea: as you steer the rodent around, your hand rolls and pitches rather than remain flat.
"When using a static mouse, the hand, wrist and arm are confined to a fixed position that limits natural movements," said Dr. Jack Atzmon, SmartFish's President and CEO, and a former chiropractor.

By contrast, he said, the ErgoMotion Mouse ensures hand and arm movement that are fluid, comfortable and don't put any extra strain on muscles and tendons. The mouse will "move with your natural hand and wrist positions, adapting to your unique movements while you work".
The laser-tracked 800dpi mouse connects wirelessly using a 2.4GHz radio built into an ultra-compact USB dongle. The rodent provides the usual left and right buttons, and included a four-way scroll wheel.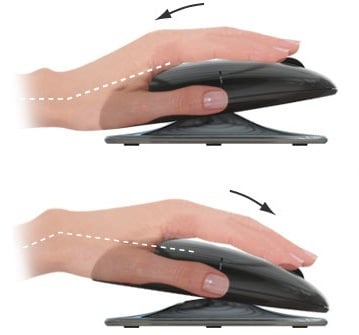 The design, said SmartFish, is as good for left-handed users as it is for dextrous ones.
Available now, the ErgoMotion Mouse costs $50 (£32). SmartFish said it will ship to UK-based buyers. ®
COMMENTS
best rsi reducing pointing device
in my experience is a trackball I got for 20 quid from PC World.
interesting idea
The problem with the a pedestal attachment is that it would make the mouse too tall. Our mouse is actually half a mouse built on a short pivot creating a pivot mouse with the equivalent height of an ordinary mouse.
next...
The trouble is most RSI that I've seen from using a mouse is from large amounts of left clicking, especially in graphics designers, and users of software like Photoshop.
I've yet to see a mouse which targets this problem well...
Shipping is Available
Shipping to the U.K. is available, and we have already sent out lots of ErgoMotion Laser Mice to the U.K.
Please check our site again
http://www.getsmartfish.com/
Thanks,
Joseph
Not a joystick
It's a laser mouse with a pivot built solely to increase in comfort and improve ergonomics.