Danish rocketeers poised to reach for the skies
Manned sub-orbital missions to follow first HEAT launch?
Danish rocket enthusiasts are poised for the first test launch of of a vehicle they hope will one day carry adventurous passengers on a sub-orbital jaunt.
Copenhagen Suborbital's Hybrid Exo Atmospheric Transporter (HEAT) is designed to lift the "Tycho Brahe" micro spacecraft, described as "a pressurized volume providing support for one upright standing/half-sitting person, with a full view through a polymer plexiglas-dome to experience the entire ballistic ride".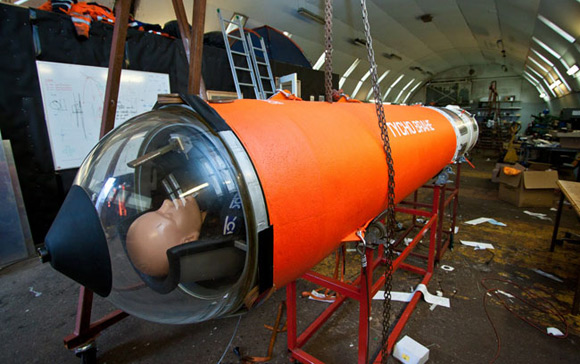 The first HEAT unmanned blast-off is slated for next Tuesday, when it will depart its floating launch platform off the Baltic island of Bornholm. The rocket is driven by LOX and polyurethane, and the makers reckon it can potentially "burn for about 60 seconds, providing 40kN of thrust, resulting in less than 3-g making the trip feasible for humans to endure in an upright position".
For the maiden flight it'll ascend to just 30,000 metres, which should mean its trajectory precludes the possibility of crashing in Sweden. In any case, neighbouring nations are assured the mission has "a 100% peaceful purpose and is not in any way involved in carrying explosive, nuclear, biological and chemical payloads".
Anyone doubting Copenhagen Suborbital's credentials for this audacious programme should note these boys previously built a submarine, which you can see here docked next to HEAT: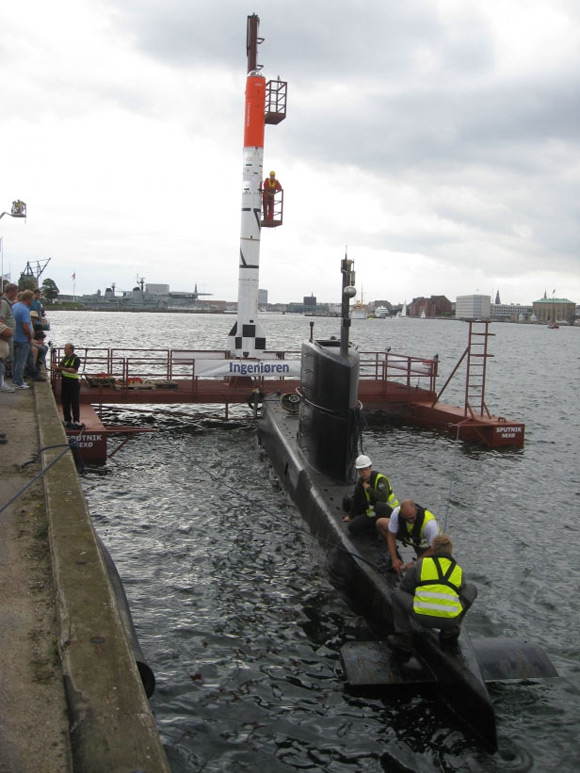 Yes indeed, if the manned space programme comes to nothing, there's always a bright future in the cocaine-smuggling business. ®
Sponsored: Minds Mastering Machines - Call for papers now open