First Dreamliner delivery slips into 2011
Lack of engines prompts yet another delay
Boeing will not deliver the first Boeing 787 Dreamliners until 2011, following yet another delay in the troubled programme.
The company says the knock-back is the result of "an assessment of the availability of an engine needed for the final phases of flight test this fall", although it insists it's working "closely with Rolls-Royce to expedite engine availability".
It adds: "Boeing said last month that the cumulative impact of a series of issues, including supplier workmanship issues related to the horizontal stabilizer and instrumentation delays, could push first delivery of the 787 a few weeks into 2011. The delay in engine availability has extended that estimate to mid-first quarter 2011."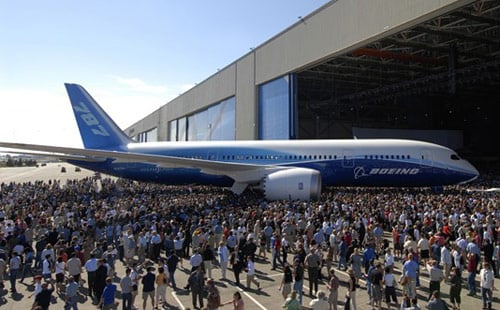 Japan's All Nippon Airways originally expected to be the first airline to get its hands on the controls of the 787 back in May 2008. The company described the latest delay as "regrettable", according to the New York Times.
Spokeswoman Megumi Tezuka said: "We trust that the time will be used to deliver the best possible aircraft in the shortest possible timeframe."
Saj Ahmad, an "airline and aerospace analyst" at FBE Aerospace told the paper: "While Boeing has intimated that there will be no financial impact, if the delays announced today throw its delivery schedule out, airlines will be quick to look for compensation.
"The 787 has been delayed almost three years, and it's an unacceptable situation for many, particularly as many carriers are witnessing a rise in traffic numbers and new, fuel-efficient airplanes."
Indeed, Virgin Atlantic went knocking for compensation on Boeing's door back in 2008, after learning that the first of 15 Dreamliners it had ordered probably wouldn't be available until 2012.
In June 2009, Qantas cancelled its $3bn order for 15 examples of the aircraft, although it insisted the decision was due to "the worsening economic environment", rather than the repeated delays. ®
Sponsored: Minds Mastering Machines - Call for papers now open