More Bull grunt for Blighty's atom-bomb factory
Xeon drives UK, French nukes: US favouring Opteron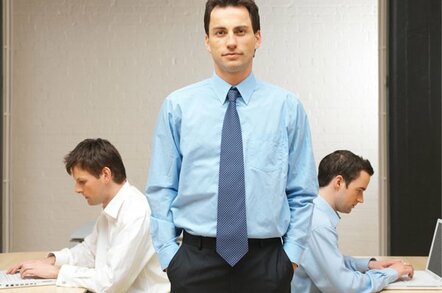 French-centred IT provider Bull has announced an order from the UK's nuclear weapons apparatus for a third bullx supercomputer. The new "Blackthorn" machine will join two existing bullx "Willows" already in use by the Atomic Weapons Establishment (AWE).
"The contract with AWE is a clear demonstration of Bull's ability to deliver extreme computing technology to match the demands of the most exacting requirements of research, engineering and scientific computing environments," says Fabio Gallo, Bull Extreme Computing chief.
The new Blackthorn machine is one of the first supercomputer outings for Intel's six-core Xeon "Westmere" processor, some 2160 of which are included in the design on 1080 blades with 750 TB of storage. This delivers 145 teraflops of grunt, and AWE expect to use the new machine for large single projects that may take days to run.
With live nuclear testing now forbidden by international treaty, atom-bomb boffins worldwide need to run extremely processor-intensive simulations in order to design new weapons and form an idea of how reliable existing stocks will be over time. The most powerful known supercomputers now in existence reside within the US nuke apparatus - though lately, these have used Opteron and Cell processors rather than Intel's wares.
"This investment will ... underpin our continued ability to underwrite the safety and effectiveness of the Trident warhead in the Comprehensive Test Ban era," says Dr Graeme Nicholson, AWE's Director Science and Technology.
Bull also provides hefty computing for the French nuke programme, having recently supplied a petaflop-grade Tera 100 system (also Xeon based) to the Military Applications department of the Commissariat à l'énergie atomique (CEA). ®
Sponsored: Minds Mastering Machines - Call for papers now open