Ten... Wireless Headphones
Wired for sound? Not any more!

Samsung SBH650
The SBH650 is another clip-on adaptor that you can attach to your clothes when you're walking around. It's got a microphone so that you can take calls, but the mike is pretty small and the manual makes it clear that you need to keep it quite close to your mouth when you're talking. The headphones aren't the best quality either, as the stereo sound is rather lacking in detail. However, the adaptor uses a standard audio connector so you can use any other headphones that you already own, and with online prices around the £30-35 mark this is an affordable option for getting stereo Bluetooth on the move.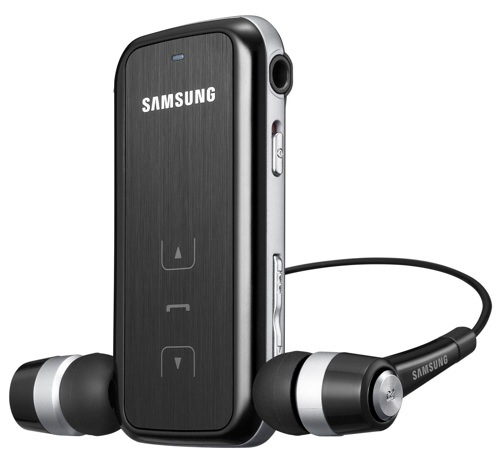 Reg Rating 80%
Price £35
More Info Samsung

Scosche tuneStream HZ5
Scoshe and JayBird obviously source their kit from the same place, as the design of the tuneStream and JayBird headphones are almost identical – right down to the flexible plastic headband and even the shape and layout of the various control buttons. However, the tuneStream may appeal to a different audience as its matte-black finish is a lot more subdued and businesslike than the garishly coloured JayBird. The sound quality is just as good, producing a nice full sound and healthy volume level. Scosche has a slight edge on price, though, as the tuneStream is about £10 cheaper than the JayBird when you look around online.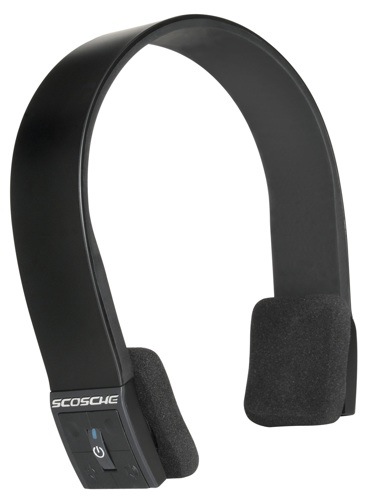 Reg Rating 85%
Price £90
More Info Scosche