LSI, Seagate and Samsung
No discord, no spin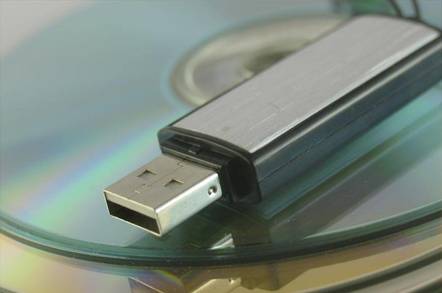 When Seagate announced a flash controller partnership with Samsung doubts and rumours were raised about the health of its existing flash controller partnership with LSI. Would Samsung supplant LSI? Would the Seagate Pulsar solid state drive (SSD) with LSI technology in its controller, continue to ship? Would LSI ship the PCIe flash card it had developed with Pulsar SSDs on it?
Both LSI and Seagate indicate their partnership is healthy. LSI spokesman Bran Garabedian said: "I can tell you that there is absolutely no merit to the rumour. The Seagate + Samsung deal has no impact on the LSI/Seagate relationship and the LSI SSS6200 solution which utilises Seagate drive technology. Seagate is taking steps to improve their SSD offerings through a relationship with Samsung, which we believe makes Seagate a stronger potential partner for LSI in follow-on products that utilise solid state drives.
He was emphatic about this: "There's no spin here."
Robin Wagner, LSI's senior marketing director for storage components, says LSI "is shipping the … SSS6200 PCIe solid state storage adapter in production quantities … with its storage capacity of up to 300GB of SLC (single level cell memory."
The Samsung Seagate agreement concerns development of controller technology for multi-level cell (MLC) enterprise flash technology, Samsung having 3-bit MLC flash technology. This was confirmed by Seagate Technology spokesperson David Szabados: "The significance of the Seagate and Samsung collaboration is to build a controller which can more effectively manage the NAND on future MLC-based SSDs for the enterprise."
In a blog Szabados wrote: "Samsung brings its flash technology expertise while Seagate brings its error recovery expertise to the table. … the controller technology that Seagate and Samsung develop together with its advanced error recovery and flash management, will enable more cost-effective and long-life products for the enterprise space."
What we might envisage is a future LSI SSS6000-type product which uses a Seagate/Samsung MLC SSD with, possibly, three times or more capacity than the SSS6200, with, say, a terabyte of flash on a single card. ®
Sponsored: Minds Mastering Machines - Call for papers now open