Kane & Lynch 2: Dog Days
Enough to keep you out the heat?
Friends and networking
Even company fails to elevate the experience, although two-player co-op at least allows for more satisfying flanking manoeuvres, which the single-player game's limited AI always struggles to provide.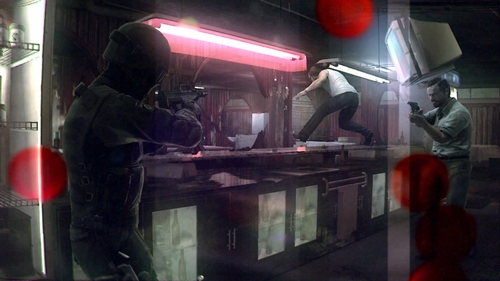 Counter strike
Online multiplayer fares little better. Dead Men's Fragile Alliance returns, but unchanged retains some of the original's problems. While it remains an interesting concept, in which teams carry out a heist, and individuals can turn murderous traitor to increase their booty, its delicate balance is all too often spoiled by the gung-ho tactics of players who simply don't care for the rules, or by groups colluding to outgun individuals.
These structural weaknesses also plague the new Undercover Cop mode. Playing a cop masquereding as gang member until the heist has taken place, the mode is further hampered by open level designs, which make it extremely difficult to break cover and take down gang members surreptitiously.
The last of the multiplayer modes, Cops and Robbers - a quasi team CTF mode – is the best. With simple rules and infinite re-spawns, it isn't as open to abuse. And its fast, definite gameplay complements the well constructed multiplayer maps.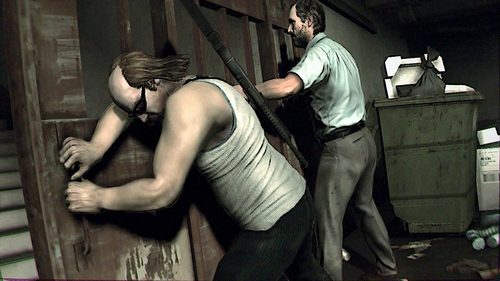 Holding it together
Verdict
Kane & Lynch 2: Dog Days feels like the developers assembled a crew to pull off one last job: to create the greatest crime shooter in gaming history. Perhaps it is testament to IO Interactive's beautiful realisation of Shanghai, and the game's alluring aesthetics and characterisation, that even though the job went horribly wrong, Dog Days feels more bungled heist than criminal catastrophe. ®
More Games Reviews

Lara Croft and the
Guardian of Light
Monday Night
Combat
Castlevania:
Harmony of Despair
Starcraft
II

Kane & Lynch 2: Dog Days
Slick presentation and intriguing lead characters can't save Kane & Lynch from another dog of a game. Test on Xbox 360. Also available on PS3 and PC.