Kane & Lynch 2: Dog Days
Enough to keep you out the heat?
Michael Mann-erisms
Of course, these qualities are a continuation of Kane & Lynch's unadultareted homage to Michael Mann's films. One side of Shanghai's diurnal canvas is daubed with Heat's bleached smog and lens-flare, the other drenched in Collateral's blinding neons; both are saturated with the crowded desolation of the director's vision of modern megatropolis.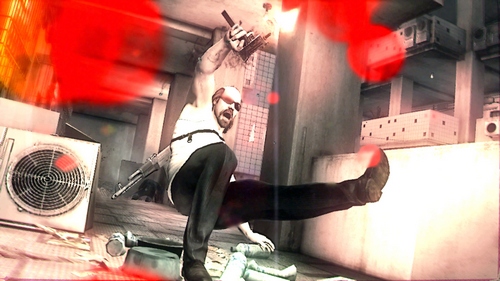 Bloody slippery
Kane and Lynch are themselves unchanged as archetypal Michael Mann protagonists. Kane reprises his role as reluctant career criminal, still deluding himself that he's just one last job away from penitent retirement. And Lynch... well, Lynch remains the same loveable sociopath of old, all the time muttering to himself incoherently as he goes about his murderous rampage.
Perhaps too great an homage to Michael Mann's films, however, Dog Days' narrative is firmly style over substance. A standard job-gone-wrong plot frames the relentless two-day bullet-sprint across Shanghai, even justifying an hour-long section in which a completely starkers Kane & Lynch flee their torturers. But, even when butt naked, neither character is truly fleshed out, with Kane's being particularly reticent throughout. And the plot never side-steps and never surprises.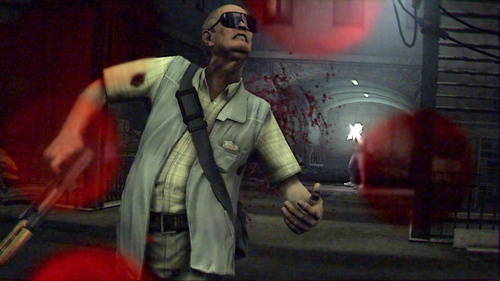 Neck a couple shots
The only real surprise is how the visuals and a misguided hope of novelty ahead propel you through the drudgery of mole-hitting combat. When novelty does eventually arrive it proves illusory, as you quickly realise the helicopter-mounted machine gun near the end of the game is simply a bigger, louder mallet.