Google Street View captures miracle Heisenloo
Cover one eye, stand on one leg
Of all the miracles captured by Google Street View, the public convenience that disappears when you walk past it could be one of the strangest. To see this spectacle, position yourself here on Liverpool's Lodge Lane in Toxteth. You will see the loo behind the bus stop.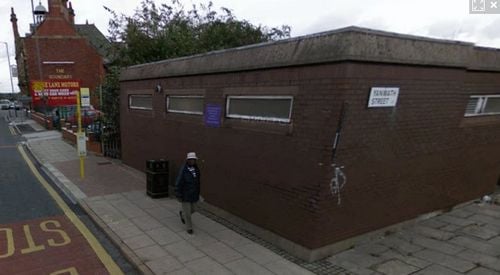 No ordinary toilet
Now take one step back.
As if by magic, it's been magically transformed. Walk forwards, and the uncertainty principle asserts itself. It's a loo again. You can also see the transformation again here .
It could be mistaken for urban regeneration, until you remember that this is Liverpool.
There must be thousands of such examples on Google Street View, but the Heisen-toilet is the most seamless I've seen. Thanks to Bethia for the tip. Even more remarkably, the Google Street View car apparently drove out of L8 on the same wheels it drove in on, and with all of its hubcaps still attached. ®
Sponsored: Are DLP and DTP still an issue?