Polaroid preps 3D-ready sunglasses
Out of the sun into the cinema
Polaroid signed a licensing deal with 3D technology company RealD last month, but it's taken until now for World+Dog to take any notice.
We're not at all surprised, since the idea behind the partnership, that Polaroid will offer "premium" 3D glasses for cinema usage, is bonkers.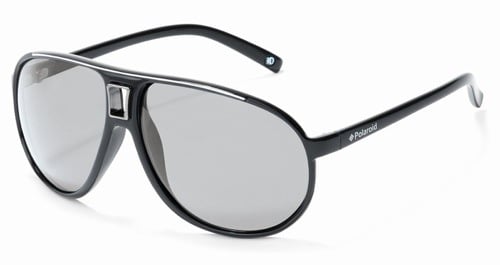 Cinema-supplied 3D specs are cheap, especially if you don't throw them away. Why pay more for a branded pair?
And while Polaroid's offerings will be "fully UV-protective so that a consumer can choose to wear the product outdoors without risk of UV damage", is it really all that hard to remove your 3D specs and replace them with your sunnies when you leave your local Odeon?
Polaroid and RealD did the deal in July, but Polaroid has yet to say when its first cinema-ready sunglasses will go on sale.
But you can view snaps of the initial collection here. ®
COMMENTS
JB595
Personally I think it's a great idea. For one thing the quality will be significantly better and they look far more comfortable to wear than those cheap plastic ones. The market for 3D TVs and laptops is starting to move towards passive technology, so in the long run it will pay to get a decent pair of 3D glasses.
Good idea...
... but if one was thinking of glasses one could wear all the time, not so wonderful if using LCDs - screens, phones etc. The effect isn't as bad with RealD's circular polarised filters as it is with linear ones, but weird effects (particularly on colour rendition) still abound as one moves around.
3D glasses
What I would find really interesting is prescription glasses made with this 3D glass o surface treatment.