Lara Croft and The Guardian of Light
Reinvented and revitalised
No more gaming botox
Another slight disappointment is the pacing of combat. Whereas puzzle difficulty steadily increases throughout, combat remains easy until the last couple of chapters, even with difficulty turned up. It's a real shame, because when it really kicks off, as tougher, more numerous enemies combine with environmental hazards, combat is exhilarating and moreish.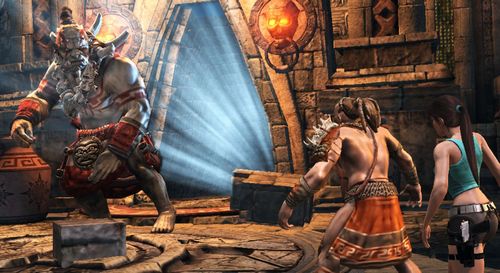 Mickey Rourke - what's he doing here?
Still, Crystal Dynamics includes an excellent system to ensure replay. Much like the Tony Hawks' series, levels come with a list of achievements. Ranging from score and time attack to hunting collectibles and completing set objectives, it's impossible to achieve all in a single play, forcing several replays to accomplish them all.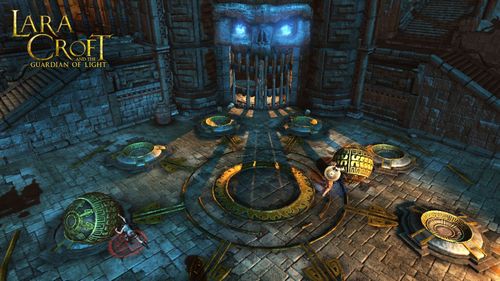 Roll a big one
Verdict
Recent attempts to revitalise Lara's flagging appeal have only smoothed over her careworn lines like gaming botox. But The Guardian of Light's isometric perspective, twin-stick twitchery and focus on co-op finally provide Lara with a long-overdue makeover that should attract new and old fans alike. ®
More Games Reviews

Monday Night
Combat
Castlevania:
Harmony of Despair
Starcraft
II
3D Dot
Game Heroes

Lara Croft and The Guardian of Light
A respectable return to the franchise, with a tremendous teamwork touch. Available on Xbox Live. PlayStation Network and PC out on 28 September.