Group Test: smartphone satnav apps
We look at all the options
TomTom Mobile Navigation for iPhone 1.3
The latest update of TomTom's iPhone app brings it more or less up to par with its standalone PND units. The app now features HD Traffic, IQ Routes and Advanced Lane Guidance, though the first of those is an extra-cost subscription. You also get text-to-voice for road names and numbers but like all TomTom kit it reads them as hundreds and thousands which I find hugely annoying. Still, the Tele Atlas maps are hard to beat for clarity, accuracy and reliability.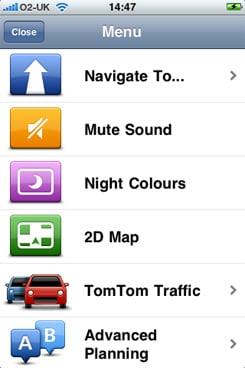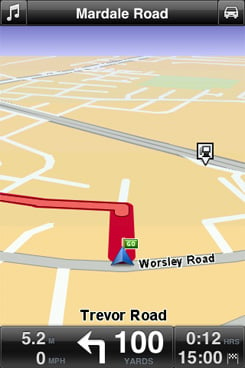 TomTom will also sell you an all singing, all dancing screen mount which boosts GPS reception and has a built-in speaker. Handy, but at £100, expensive too. The app itself, at £43 for UK and Ireland mappage, is more expensive than Navigon's comparable offering, and more than twice the price of ALK's CoPilot. Of course, TomTom hasn't got to where it is today by selling tat and for drivers who have a need to dodge the gridlock, HD Traffic and IQ Routes are both worth having and usefully can be purchased within the app for £1.19 a day, £5 a month, or £23 a year.

Reg Rating 85%
Price £30-60, depending on region covered
Platforms iPhone
More Info TomTom
ALK CoPilot Live 8
I have to confess to a having a fondness for CoPolit for the simple reason I've been running it as my day-to-day satnav on an HTC Hero for nearly a year and it has never once steered me wrong. It's quick to fire up and very easy to use, with a simple, finger friendly and twit-proof menu system. It's also one of the few systems that doesn't ask an annoying "are you sure?" when you exit the programme.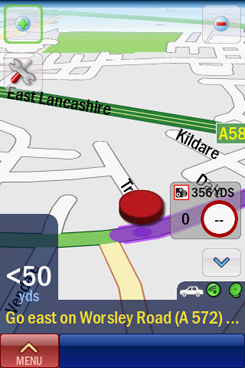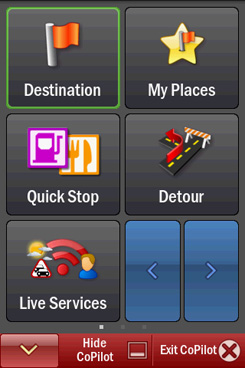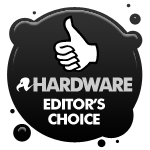 Navigation is free of unnecessary frills. Text-to-speech, for instance, is only available for Windows Mobile as a £3.95 extra. Live traffic information is an extra-cost option, but the thing CoPilot does have in its favour is price: at either £19 or £27 a pop for maps of the UK and Ireland depending on platform and with all the live services such as traffic data only costing £20 a year, it's a tough act to beat.
For my money, it also has the most pleasant voice guides - the instructions themselves are excellent, while the calming female tone gets the majority of place name pronunciations correct. ALK has also been quick out of the blocks with a version specifically for the iPad, though how you mount that on your dash is any one's guess.

Reg Rating 90%
Price £20 iPhone, £27 Android and Windows Mobile
Platforms iPhone, iPad, Android, Windows Mobile
More Info ALK
Sponsored: Minds Mastering Machines - Call for papers now open