Group Test: smartphone satnav apps
We look at all the options
NDrive
One of the only satnav apps that works on Samsung's new Bada platform as well as the usual smartphone suspects, though the text-to-speech feature only does its bit on the iPhone and Windows Mobile handsets. Map data comes from TeleAtlas which is always a good sign, but the voice guidance can be a bit obscure sometimes, especially at roundabouts, when it's not always as clear as it could be where you need to go - a fact not helped by the system sometimes treating junctions and roundabouts as the same thing.
I also don't like being told to "turn right" when the road I am on is simply bearing to the right.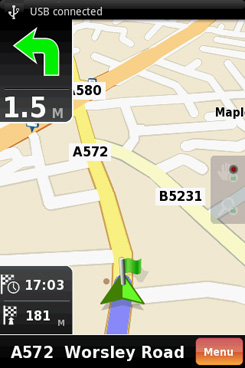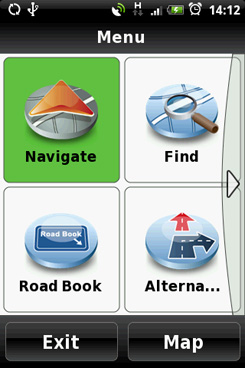 On the plus the side the screen graphics are clear and precise with useful lane indications.
One feature I quickly came to appreciate was the very simple option to review a route by every road used and remove as many of them as you want and then recalculate your journey avoiding them. It's not a feature unique to NDrive - CoPilot and TomTom have it too - but the execution is the best and it's very handy if you want to avoid motorways or any other stretch of road you just don't like. The virtual keyboard is also very good making this one of the easier systems on test to actually use day-to-day.

Reg Rating 75%
Price £15.00 (Samsung Apps) €39.99 (£33.53) for other platforms
Platforms Android, Symbian, Bada, Windows Mobile. iPhone versions not currently available through the UK Apps Store
More Info Ndrive
Sygic Mobile Maps 10
An extremely comprehensive system but one with occasionally curious voice guidance foibles. "Go straight over the roundabout and take first exit" surely means don't go straight over, or am I being too literal? You also have to put up with "A-one-thousand-and-forty-seven" style text-to-speech malarkey.
It's not the perfect app for lower powered handsets either. While it ran perfectly acceptably on an HTC Hero, it wasn't as quick or slick as the likes of CoPilot, though things improved on a Desire. I also noticed the occasional pause in re-plotting its location when I deliberately left the chosen route.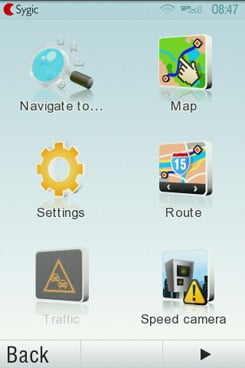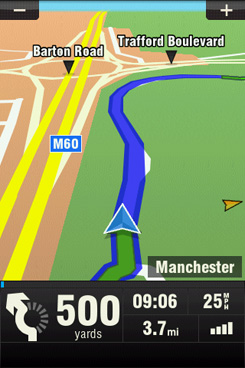 Roundabouts aside, the vocal guidance is good and the maps are very clear. You also get lots of handy extras like key driving information for nearly every country on the planet so you can check the speed limits for A roads and motorways and what side of the road you should be on to begin with. And you have the option to let the system run a full route simulation before you drive away. The menu system takes some getting used to, not because it's bad but because it's a little idiosyncratic, and you need to learn what a random tap on the screen does in various instances.
Live traffic data is a feature listed as "coming soon", while iPhone users can plumb for a turbo charged all-singing-and-all-dancing 3D version of the system, called Aura, for £43.

Reg Rating 75%
Price £30 for iPhone, €40 (£34) for Android
Platforms iPhone, Windows Mobile, Android, Maemo, Symbian
More Info Sygic
Sponsored: Minds Mastering Machines - Call for papers now open