Group Test: smartphone satnav apps
We look at all the options
iGo My Way
iGo May Way, from Hungary-based NavNGo, is the software that sits on many Motorola Milestone handsets under the MotoNav name and on some European Samsung devices. The first thing that will grab your attention is the way the system represents terrain in 3D as well as plonking traditional 3D representations of landmarks into view. The problem with all those fancy graphics is the size of the app: 34MB once installed on an Android handset. Of course, that's not a problem for iPhone users nor will it be for Android users come version 2.2.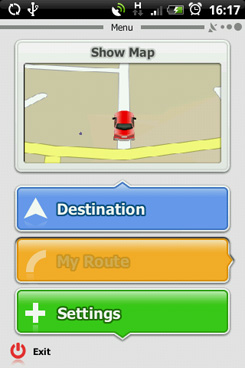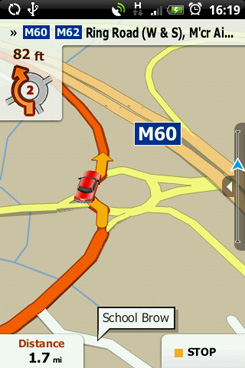 Graphically, the system is a good looker and the maps - based on Navteq data - are among the best here. Like Sygic 10, it's not the speediest system when running on less powerful Android handsets but any tardiness vanishes once a route is plotted. Once installed on an Android handset, the app can be launched from the address panel in your contacts book which is a nice touch, but finding locations using their post code was a puzzle until I noticed the blue Alt key in the corner of the virtual keyboard and the coin dropped. iPhone users get full text-to-voice support and free map updates until the end of 2010.

Reg Rating 75%
Price £30
Platforms iPhone - Android and Windows Mobile coming soon
More Info NavGo
Navmii
A simple and affordable - for iPhone users at least - satnav app, Navmii doesn't break any new ground but it does a perfectly decent job of getting you from A to B. One of it's main selling points is its GeoFriend feature, which is similar to Google's Latitude and CoPllot's Live Link, and depends on your pals having GPS phones running Navmii too.
Menus and maps are attractive and clear though the over use of colour makes things look a little too cartoonish for my tastes, though apparently new system skins will soon become available which should cure that problem. Voice guidance is timely but the voice isn't quite as clear as some of the others on test here. Speed camera information comes from Pocket GPS World but contains rather too many mobile sites clearly not in use, perhaps with the belief that its better to be safe than sorry.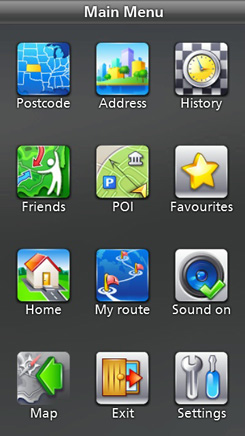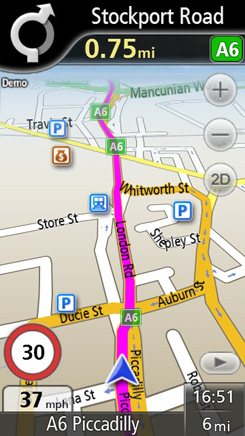 TMC traffic data is listed as a feature coming soon along with 3D landmarks, device tracking, local search and, to quote Navmii, "social networking features", which I take to mean the GeoFamily and GeoPet applications.
Navmii is also available for laptops and netbooks running Windows XP, Vista and 7. More interestingly, you can pick up the same app but running maps provided by AND rather than TeleAtlas for each individual US state for only £7.49 a go, and for Germany, France, Belgium and Spain for only £2.99 per country, which is cracking value.

Reg Rating 75%
Price £20 (iPhone) £30 (Symbian, Windows Mobile)
Platforms iPhone, Symbian - Windows Mobile, Android coming soon
More Info Navmii
Sponsored: Minds Mastering Machines - Call for papers now open