Group Test: smartphone satnav apps
We look at all the options
Wisepilot
Wisepilot is a server-based system with all information being downloaded on demand rather than stored on your phone - so you'll need a good data bundle to start with. This approach is tied to a subscription model which you can renew either daily or weekly via SMS, or for three, 12 and 24 months online. The benefit is that all the map, speed camera, POI and traffic information is always bang up to date, though the last feature only seems to work for Sweden, Germany and a few other areas of northern and central Europe at the moment.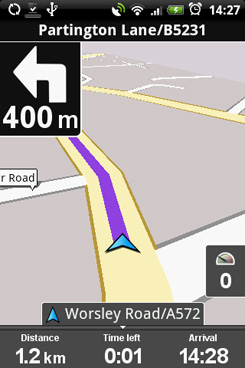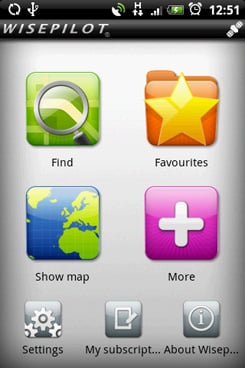 Map and data downloads proved speedy enough even at 2G data rates, helped by the sparse but functional map graphics. The UI is very clean and logical and the driving instructions are faultless. The map data is sourced from Navteq, so no worries on that score, but the synthetic voice is a rather robotic affair that makes Google Navigation sound like Helen Mirren. Wisepilot offers a full five-day trial before you have to part with your first £1.50 and when live UK traffic information arrives - I asked Wisepilot when this would be but received a rather obscure answer - it will be a worth a more thorough recommendation.

Reg Rating 70%
Price £1.50 per day, £3.00 per week, €19.95 (£16.72) for 3 months, €69.95 (£58.65) for 12 months, €99 (£83) for 24 months
Platforms Most handsets bar iPhone
More Info Wisepilot
Google Maps Navigation
The best-known free navigation system that works with any Android handset running version 1.6 or better. You need a data connection which may not be a problem for most British Android users on contract tariffs with bundled data, but will raise issues if you are on PAYG or roaming abroad. There are a few other shortcomings too such as no speed limit or speed camera site information, and the congestion indication system is a bit primitive and lacks an automatic re-routing facility.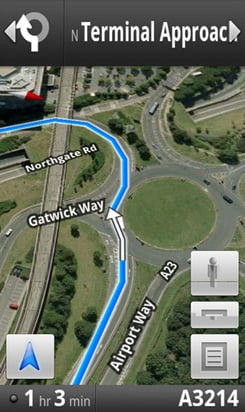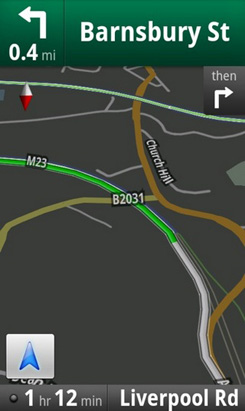 On the road, the overly synthetic voice guidance is just about acceptable and the map orientation can get a bit wayward. Some of the place name pronunciations are a little strange too. One feature that other satnav apps will never be able to copy is Street View, which presents a genuine photographic image of the roads you are driving along - covering the final yards of your trip with an actual picture of the destination in front of you can be quite handy. Other useful features include voice search and a finger friendly Car Dock control panel.
Google Maps lacks a conventional POI database instead relying on the wisdom of the Googleverse. Officially still in beta, expect Google Navigation to develop apace.

Reg Rating 75%
Price Free
Platforms Android 1.6 and above
More Info Google
Sponsored: Minds Mastering Machines - Call for papers now open