Group Test: smartphone satnav apps
We look at all the options
Product Round-up Unless you spend serious time behind the wheel of your car and regularly need to drive to places you have never been before and couldn't locate on a map if your life depended on it, a satnav application for your mobile phone may well be all the guidance assistance you will ever need.
Apart from being cheaper than a standalone PND - Personal Navigation Device, natch - a GPS-equipped phone has the benefit of always being with you when you need it rather than sat in a box at home.
I've regularly set off into the wide blue yonder without my satnav only to need it down the road, but I have yet to ever drive away sans phone. And let's not forget that satnav is not a purely automotive issue - most of us can get just as lost on shanks' pony.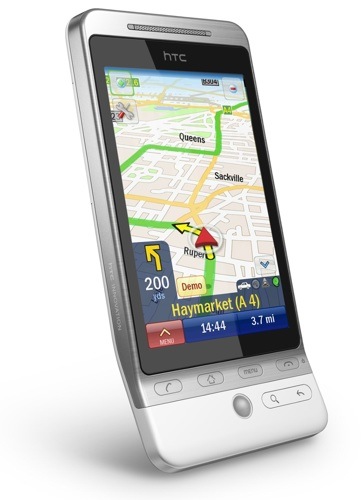 Of course there are downsides to having your phone double up as a satnav. All but the latest generation of monster Android handsets have screens frankly just a little too small for easy satnav viewing. Even the iPhone's 3.5 inches is a bit marginal when the handset is fixed to your windshield. I did actually manage to get from A to B using a Sony Ericsson X10 Mini with a 2.6in screen and Google Maps Navigation recently, but it's not something I'd recommend.
Secondly, you generally don't get a windshield mount bundled, though I manage perfectly well with a £5 no-name bracket that fixes solidly to the vents on my Mercedes, looks far too cheap to attract the attention of felonious urban youth and will accommodate everything from the above mentioned X10 Mini to a Dell Streak, if only in portrait orientation. Some Nokia handsets come with a free screen mount, including the X6 which Nokia kindly lent me for this round up.
I also used an HTC Hero, an HTC Desire and an iPhone 3GS.
Price can vary hugely, with a set of maps for the UK and Ireland costing anything up to £50 or more, though several of the applications on test have the magic price tag of zero and, as you'll see, free doesn't automatically mean useless.
It's a testament to the evolution of the breed that not once during testing did I actually encounter an error in navigation. In fact, 95 per cent of the time, the various systems chose exactly the same routes. With the remaining fiver per cent, the two alternate routes really had nothing between them in terms of ease, distance or speed.
Of course, that's allowing for the fact that certain locations don't yet exist in the user-contributed Skobbler's map archive. That aside, all the points-of-interest databases present found my nearest ATM, Subway, Asda and petrol station easily enough, and they also found the Trafford Centre by name.
If you're wondering why your favourite satnav app didn't make the final dozen, I found amAze GPS too slow, TeleNav too American and Blackberry Maps too dull. Nav4All rather inconsiderately ceased to exist earlier in the year, while AndNav proved too buggy by half. Navdroyd, which as the name suggests is an app for Android, uses the same free community maintained maps as Skobbler but isn't as developed.
Sponsored: Minds Mastering Machines - Call for papers now open