Monday Night Combat
Guns, runs and multiplayer fun
Review "Gnarlacious," drawls Mickey Cantor, Monday Night Combat's fittingly exaggerated commentator, as he rouses the crowd for another explosive competition. And he's right.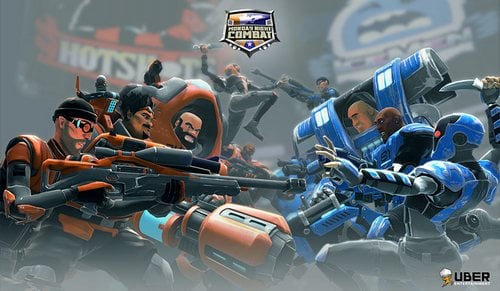 Noses are red, violence is blue
You'd be hard pressed to think of a better superlative. Colourful, frantic and comically OTT, Uber Entertainment's first game might borrow unashamedly from Team Fortress 2, but it does so with enough respect, innovation and individuality to raise it well above burlesque.
At first glance, that innovation and individuality is, paradoxically, neither new nor unique. The game does little more than fuse together two of gaming's most ubiquitous genres. But, in combing class-based shooter with tower defence, Uber Entertainment has crafted a novel experience that differentiates its shooter from the raft of others in this saturated market.
Set in the near future, Monday Night Combat brings together the four pillars of the American dream: television, sports, armed combat and cash in a ratings-winning entertainment format, where, fighting in purpose-built arenas, cloned soldiers defend a Money Ball from wave after wave of robots to win money, fame and endorsements.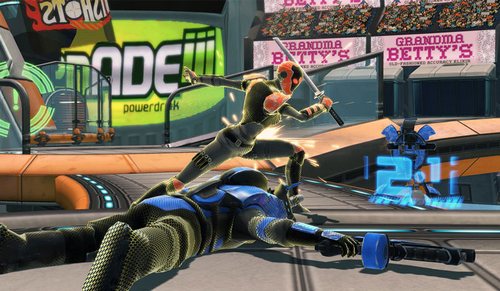 "Over my dead bo..."
For every robot destroyed players receive instant currency to upgrade class-based abilities or build and augment defence turrets - four standard TD types of laser, rocket, long range and decelerator.
Sponsored: Minds Mastering Machines - Call for papers now open