Michael Dell snubbed by quarter of his shareholders
They ain't happy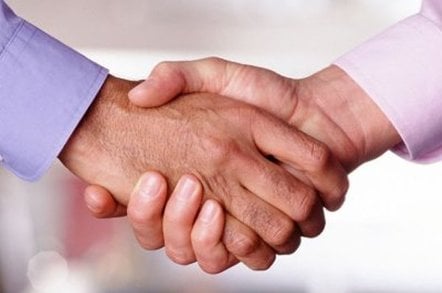 A quarter of Dell's shareholders have withheld support for reinstating company founder Michael Dell as chairman of the company.
Although the shareholder vote, detailed in an SEC filing, will have no immediate impact it is a big psychological blow - shareholders typically vote in favour of directors' resolutions, or don't bother to vote at all.
The company has had a rough few months, paying $100m to end a fraud probe and facing legal action for allegedly shipping PCs it knew to be faulty.
Regulators also complained that Dell hid the extent to which its financial performance was dependent on payments from Intel.
Michael Dell, chairman and chief executive, got least votes in favour of all 11 directors up for election at the latest shareholder meeting.
The directors were still re-elected by a majority of votes. Such minority protests are not uncommon but usually result in a tiny vote against the board. Seeing one in four shares go against you is a slap in the face for the company's current management.
The SEC filing is here.
Walter Hewlett's battle to stop HP merging with Compaq and Jerry Yang's ultimately doomed fight for control of Yahoo! show what angry shareholders can, or cannot, achieve. ®
Sponsored: Minds Mastering Machines - Call for papers now open