STEC's magic MLC sauce
No details released though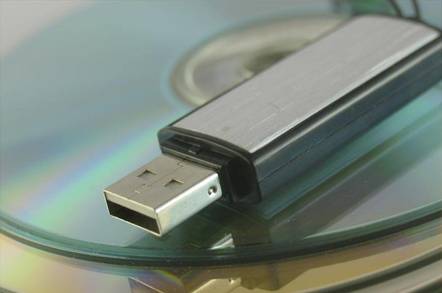 STEC, IBM and EMC's favourite enterprise flash drive supplier, says it has cracked the multi-level cell (MLC) flash conundrum, making it a viable enterprise choice by dealing with its poor write endurance and reliability.
STEC made its name with its single-level cell (SLC) flash technology, which, with one data bit per cell, provides benchmark performance write endurance and data reliability compared to MLC flash, with its two or three data bits per cell. What STEC has done is to introduce its CellCare technology to enable MLC flash to have a 5-year endurance, although no numbers of megabytes or gigabytes written per day are provided by the company. It does say though, that the extended endurance does not limit performance.
STEC has also announced S.A.F.E., which means Secure Array of Flash Element, technology which "virtually eliminates data integrity issues, including failures and data loss" with its MLC flash.
The combination of CellCare and S.A.F.E. should, STEC hopes, persuade business to use cheaper MLC flash instead of the more expensive SLC variety and so drive up MLC flash sales.
CellCare, we are told, uses "adaptive Flash access, signal processing, data management algorithms and ECC" (error checking and correction) to improve MLC endurance. We think this means it can get reliable data signals from MLC cells that were previously regarded as worn out and unusable. We are also told that S.A.F.E. technology "drastically reduces component-level failures" and increases reliability for not MLC and SLC flash.
Whatever S.A.F.E. is, it's supposed to be good news as flash components (cells) get smaller and more failure-prone. There is no information available about how it works its magic or how STEC's S.A.F.E. MLC flash is more reliable than any other supplier's MLC flash, such as the Intel and MIcron enterprise-grade MLC mentioned in an announcement yesterday. Anobit, an Israeli startup, also reckons it makes MLC enterprise-grade with its signal processing technology, and has recently partnered with Hynix because of it.
STEC has 2-bit MLC product on both its Zeus and Mach product lines. So far it has eschewed 3-bit MLC but, perhaps, CellCare and S.A.F.E. technologies may change its mind. We can probably expect a STEC MLC product announcement soon and its MLC speeds and feeds should figure in that. ®
Sponsored: Minds Mastering Machines - Call for papers now open