SGI previews Q4 financials
On Intel's team in DARPA's HPC challenge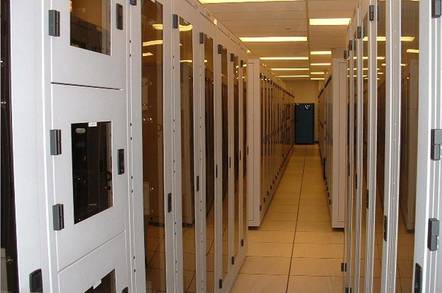 Supercomputer maker Silicon Graphics is implementing a new revenue-accounting method in the fourth quarter, and the changes to the way it keeps its books have forced it to push out its financial results for two more weeks. SGI had been expected to report its numbers after Wall Street closed Tuesday.
Despite pushing out the results until August 31, SGI did offer revenue guidance for fiscal 2010, ended in June. SGI said that in that twelve-month period, it would book somewhere between $402m and $408m in revenues, and on a non-GAAP basis revenues would be somewhere between $520m and $530m and non-GAAP gross margins would be between 26 and 28 per cent.
That non-GAAP revenue number is a bit higher than what SGI was saying when its third-quarter results came out on May 4. Back then, SGI said to expect around $500m in non-GAAP revenues, with non-GAAP gross margins in "the mid-to-high twenties."
SGI's non-GAAP number includes software and services that come as part of new or upgraded system sales, which SGI reckons shows people how business is really doing, quarter-on-quarter and year-on-year. However, GAAP rules require IT firms to spread software and services recognition over the quarters of the contract term and not book it all at once, which is why the reported revenue is a lot lower than the non-GAAP number.
If you do the math, this means that SGI expects GAAP revenues in the fourth fiscal quarter to be between $99.9m and $105.9m. At the midpoint of that range, this would represent a 76 per cent growth rate in reported revenues over the three months ending June 26 in fiscal 2009. That growth, of course, was due primarily from x64 server-maker Rackable Systems buying the failing SGI and taking its name. A year ago, Rackable Systems was still a separate company and only had $58.4m in revenues and was running at a loss, just like SGI.
The real question is whether SGI will start making money now that it is shipping its "UltraViolet" Altix UV supercomputers and a slew of rack and tray servers with all the latest x64 processors from Intel and Advanced Micro Devices. In the first three months of fiscal 2010, SGI had $302.1m in revenues, but it lost $61.2m. This is obviously not sustainable over the long haul, even with SGI having $143.2m in cash in the bank as the March quarter ended.
To keep Wall Street from getting too jumpy about the delay from the accounting change, SGI provided some guidance for fiscal 2011, saying that it expects non-GAAP revenues of between $550m and $575m, non-GAAP gross margins of between 27 and 30 per cent, and non-GAAP earnings per share at break-even. While this is big-time progress, it's still not profits. Either business has to pick up or SGI has to make cuts to get to profitability.
In a separate development, and one that might have some bearing on revenues and potential profits at SGI out in the future, the company announced that it was, in fact, on the Intel team that was awarded a grant as part of the US Defense Advanced Research Projects Agency's $76.6m ExtremeScale HPC challenge, which El Reg told you about in detail here. We'll be hooking up with Eng Lim Goh, chief technology officer at SGI, to talk about the ExtremeScale effort and how it meshes with SGI's already-announced "Project Mojo" effort to cram a petaflops into a computing rack by next year. ®
Sponsored: Minds Mastering Machines - Call for papers now open