Intel and Micron expose 3-bit flash
Targets SD with MLC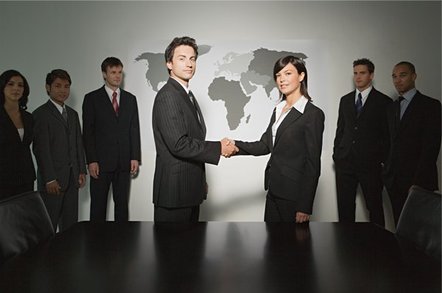 No sooner has a leaked Intel flash roadmap shown enterprise-grade multi-level cell (MLC) flash than Intel and Micron announce they are sampling 3-bit MLC product.
The two are sampling a 64Gb product built using their 25nm process technology and aimed at the Secure Digital flash card market. The die, measuring 131mm2, is 20 per cent smaller than Intel and Micron's current 64Gb MLC shipping product, and they claim that is the smallest and highest density flash card in production today.
MLC flash is seen as the golden key that can unlock the cost mantrap that has its teeth sunk deep into flash's tender thigh. But it also brings severe disadvantages with it. MLC flash is slower than the costly single-level cell (SLC) stuff and its write endurance, its ability to last over time, is much reduced, with every extra data bit per cell increasing MLC's disadvantage.
The response of the industry has been to design better controllers that can increase write endurance and the performance of the MLC product as well as dealing with reliability issues. Just today STEC has announced CellCare and S.A.F.E technologies in response to these issues. Micron has also mentioned enterprise-grade flash which Nimbus Data is using in storage array systems, and Intel also has enterprise-grade X25-E product coming.
The more bits in a flash cell the cheaper it is to store data, so 3-bit MLC is better than 2-bit MLC in this regard.
Intel and Micron said they were sampling 2-bit MLC product using 25nm process technology in February. They had 3-bit MLC in August last year with 34nm process technology and reliability only good enough for USB thumb drives. Micron was sampling that product then. Six months later they are sampling 3-bit MLC afresh so it looks as if there has been a substantial product improvement.
At this stage of the game it might be a stretch for Intel and Micron to produce enterprise-grade 3-bit MLC but, who knows, their development engineers might be on their way to cracking that enterprise nut. ®®
Sponsored: Minds Mastering Machines - Call for papers now open