Dell'Oro gives QLogic CNA market lead
HBA and CNA peeing contest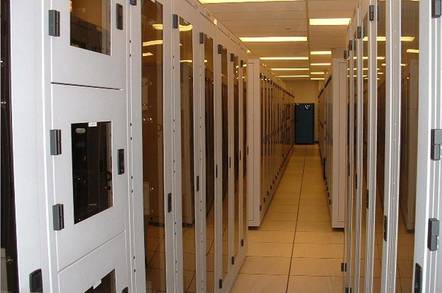 Dell'Oro peered around the corner into the school bike sheds to see who was pissing higher up the CNA and HBA walls. Turns out QLogic is leading the CNA market and not Emulex.
Back in May Emulex publicised an Infonetics report giving it CNA (Converged Network Adapter) market leadership ahead of arch-rival QLogic, which it transpired had refused to play ball with Infonetics, buttoning up its zip we could say when the Infonetics researchers came around the corner of the bike shed.
Dell'Oro does get co-operation from QLogic and gives it 58.25 per cent of the 10GbitE CNA market for the second 2010 quarter. Not only that but QLogic had an 18.5 per cent advantage over its "nearest competitor," meaning Emulex.
QLogic claims this is the first independent and credible - eat your heart out Infonetics - CNA market tracking report. In these early days of the CNA market with relatively low unit ship numbers we should not be surprised if there are gyrations in market share though.
QLogic now brags it is: "the undisputed leader in both Fibre Channel and iSCSI adapters.
What does Emulex say? "It has gained market share across the entire Fibre Channel adapter market, including total revenue, total port, standup cards and mezzanine Host Bust Adapters (HBAs) according to the Dell'Oro Group." Emulex says it has gained 3 percentage points of market share against "its nearest competitor" meaning QLogic, and is making especially good progress in the transition to 8Gbit/s Fibre Channel.
Both our CNA and HBA boys will be back behind the bike sheds at the end of September, as will Dell'Oro with its measuring tape, but maybe not Infonetics. Let's see who's got the highest figures then. ®
Sponsored: Minds Mastering Machines - Call for papers now open