Buy songs from your radio
Pure goes with the Flow
Pure, the UK digital radio maker, has launched FlowSongs, a cloud-based music service for British customers that identifies tracks on a radio station and gives listeners the option to buy.
While tuned in to any digital, FM or internet radio station, users can tag tracks, purchase them, then stream them without having to turn a computer on.
To use FlowSongs, customers must sign up to The Lounge and top up with a credit or debit card. Although funds are required to buy tracks, a free 90 day trial subscription to FlowSongs is activated, giving users unlimited tags.
Tracks are individually priced, usually between 79p and £1.29 and when the trial expires, FlowSongs costs £3 a year to keep running.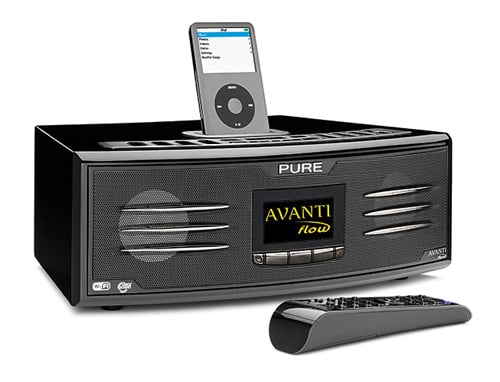 Purchased music is stored on The Lounge and can be streamed from any Pure radio with Flow technology. In addition to making playlists on The Lounge, tracks can be downloaded to a computer or uploaded to an MP3 player.
A beta version of FlowSongs is available in the UK from August 16 through all Pure internet-connected radios. An international launch is expected later in the year. ®
COMMENTS
Yes, I believe you did
Oh, I'm sorry, perhaps you could point out the part of my post where I claimed that everyone has an Android phone? Maybe you think everyone has a Pure internet connected radio?
Kinda missed the point
Not everyone has an Android phone (or iPhone or whatever) with Shazam. This feature is handy for people who hear something on the radio and can tag it while its being broadcast. If they really want they can then get their own copy through the radio.
This would have been useful for me the other day when I heard " The XX (Greg Wilson Remix) — Night Time" on 6music (Jo Good 3 July in case you were wondering) and then had to try and track it down on the internet to get my own copy.
It would also be useful for my Grandparents (or anyone else who isn't that tech savvy) who don't have a mobile or other shazam enabled device, but would like to know what music has just been played on the radio so they can buy it. The BBC stations may show "Now Playing:..." on DAB but many commercial/local stations don't. The ability to buy that music through a button press on the radio, once tagged, adds a convenience aspect to those tagged tracks.
[Before you ask about the internet access required to top up the account on thelounge.com for my grandparents I would be able to do that for them when required]
Shazam
Sort of like I can already do with Shazam on my Android phone, except limited to just one device, instead of usable anywhere that I can hear music?