iPhone 4 on Pay as You Go: UK networks compared
If only things were that SIMple
We were struck by how bad a deal Vodafone is offering with its new PAYG plans for the iPhone 4. But it seems we are in a minority: the telco sold out of stock in less than a day of launching.
We asked the company what the deal was for sim-only PAYG - and after getting the run-around from four departments, we were told to go and ask at a Vodafone store.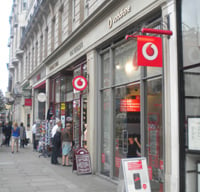 And off I jogged to the Vodafone store on Piccadilly, round the corner from Vulture Central, our London office, where I waited ten minutes for a sales rep to tell me PAYG Micro SIMs were not on sale. When I mentioned the fact that Vodafone were selling PAYG iPhone 4s, he interrupted me: "Are YOU trying to tell ME about the company I work for?" He then said, again, that SIM-only PAYG was unavailable and I should go back to the switchboard and start again. Nice work, Vodafone!
Inspired by this quest, I decided to check out all the SIM-only iPhone 4 deals out there.
I thought this would be an easy task. I was wrong. Some cellcos had no idea what they had on offer.
Vodafone was difficult to say the least and after more phone calls, where I was told again the company didn't offer SIM-only iPhone deals, a friendly PR rep got back to me this morning to inform me they do.
3 Mobile was tricky too, claiming Sim-only PAYG was available online and in stores, but not over the phone, and so had no information to offer. We looked and could find no specific details online, then rang up 3's customer service - and our operator couldn't find any details on the company's site either. And so to the 3 store on Shaftesbury Avenue. Let's see if they are more civil than Vodafone.
With minimal information from the 3 store, albeit delivered in a friendly manner, I eventually received a call back from the PR team. Informed that details on the webpage could be incorrect, they gave new details, which contradicted the info supplied by the store. Suffice to say, I went with the PR team's info.
And so dear reader here is a possibly definitive guide to UK SIM-only iPhone PAYG rates. Many companies offer Micro SIMs that aren't geared up for iPhone data use and are looking at changes in the near future. We'll update this as soon as we hear more.
Also, note, and this could merit a story on its own, what a great deal O2 is offering right now - but not forever. It will introduce data caps in October.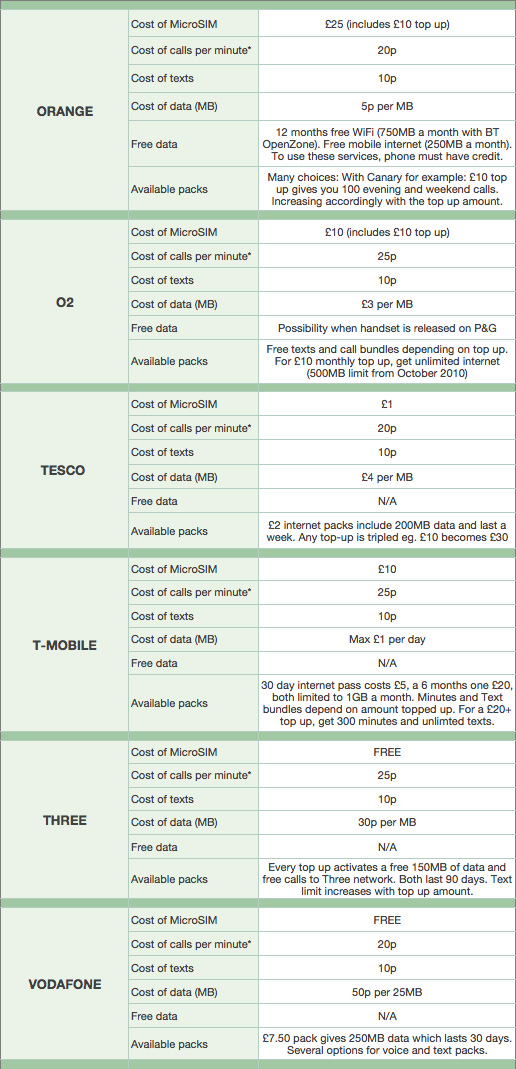 *In some cases, calls are cheaper to phones on the same network.
Sponsored: Minds Mastering Machines - Call for papers now open