Glimpses of the real Castlevania
And so, paradoxically, it's the single-player mode that adds meat to the bones of this multiplayer cadaver. Going solo injects the game with much needed challenge, where grinding comes into its own to offer any hope of success. But while there are occasional glimpses of the real Castlevania, the popular Metroid-vania formula of adventuring and levelling-up is always sorely missed.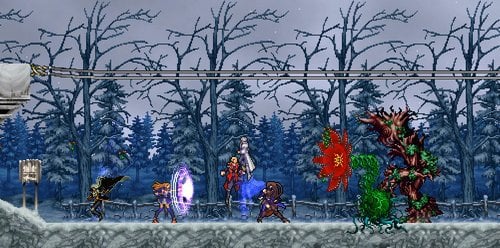 Chemical free weed killers
Verdict
The game's true harmony of despair comes not from Dracula's evil minions, but from the groans of players as they realise the dismal gameplay and paucity of content on offer.
True fans may find a morsel or two to tide them over until the October release of the much anticipated 3D re imagining Lord of the Shadows, but even they will find the full XBLA price of 1200 MS Points questionable, especially given last year's vastly superior Metroid-vania homage, Shadow Complex was released at the same price.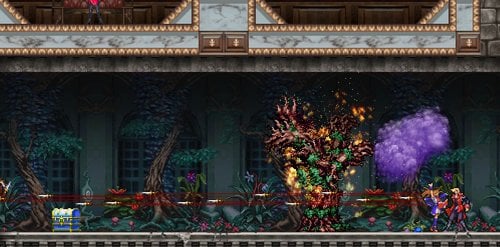 Every cloud has a purple lining
More Games Reviews

Starcraft
II
3D Dot
Game Heroes
Limbo
Blacklight:
Tango Down

Castlevania: Harmony of Despair
A experimental monster-mash of a game that fails to justify its premise or price. Available on Xbox Live only.
COMMENTS
"All Castlevania fans have ever really wanted is more of Symphony of the Night"
I've got to be honest, I never got on with Symphony, there's never any health around so basically I stumble around for a while, getting increasingly lost until I run out of health and die. Then I have to try and find my way back to where I was lost before and hope I find a save point before dying again.
Really I like the classic NES and SNES games the most, especially Castlevania IV with its multi-directional whip. I've never understood why all the games since then have gone back to only being able to whip directly in front of the character. Apparently the new Lords of Shadow game will hark back to the classic action games, so fingers crossed it's a good one!