Castlevania: Harmony of Despair
Monster monster, there's a screw in my neck
Multiplayer mode..
Harmony of Despair's main multiplayer mode marks the latest attempt to broaden the series' gameplay. In co-op, up to six players work together to clear one of six castle maps. Instantly recognisable as condensed versions of previous Castlevania realms, the objective is to reach and vanquish each castle's boss within a 30-minute time limit.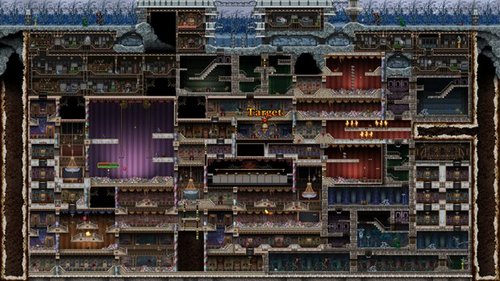 Wheres Wally?
Along the way it's all standard Castlevania stuff, with platforming and combat held in equal regard. But while navigating castles and combating the trademark array of ghouls, monsters and demonic maids with possessed vacuum cleaners never fails to entertain, the experience is let down by a lack of co-operative elements.
Aside from boss encounters, in which demoniacal health bars demand combined attrition, the only hint at co-operation comes in the form of occasional shortcut-opening levers. But with every map structured to allow for completion in single-player mode, there's always a path of least resistance, which reduces co-op to a simple race to kill enemies and collect treasure first.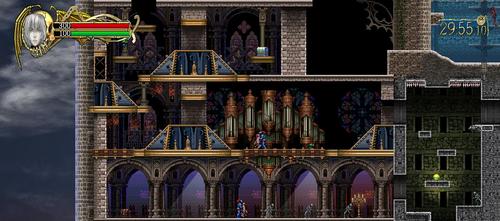 Attack in the attic
With enough enemies to go around this wouldn't be such a problem. But enemies are neither stronger nor more numerous in multiplayer, so even a moment's delay can see inexperienced players fall behind the action. And with no reason to co-operate other than when fighting end-of-level bosses, noobs quickly become spectators as veterans steam in to collect all the spoils.
Sponsored: Minds Mastering Machines - Call for papers now open