iMovie for iPhone 4
Video editing on the Judas phone
Review Let's get one thing straight: this is not a port of Apple iMovie from the Mac OS to the iPhone OS. Rather, think of the iMovie iPhone app is a massively cut-down version with a handful of editing functions and even fewer options.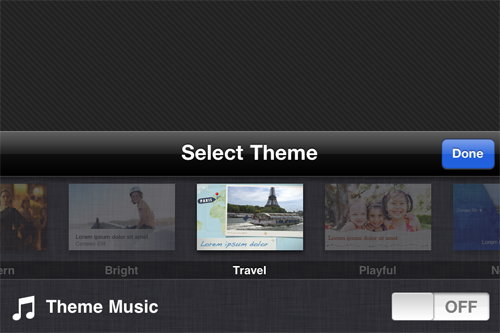 Getting started in Apple's iMovie for iPhone 4: Pick a theme from a generous choice of er... five.
Also be warned that it has been designed exclusively for the iPhone 4. Yes, boo-hoo for those 3GS owners out there: your phone is not powerful enough. Annoyed? After the piss-taking I have had to endure from all and sundry over my signal-fade, I really couldn't give a monkey's.
Right, now that I've swept away any unrealistic expectations, you might just be prepared to give this smart little app a fair hearing. Alas, it's not free with the handset, but is a £2.99 download from App Store and is designed to take advantage of the iPhone 4's 720p video recording capability.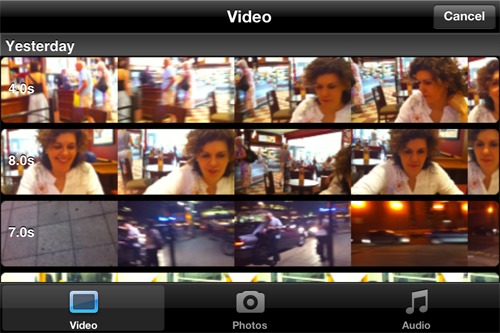 Tap the Insert Media button to bring your own video, photos and music into the project
When you first create a new project in iMovie, it insists you to choose a 'theme'. All this does is make a bunch of transition, titling and music presets available to the project, which you can choose to ignore, and you can always change your mind later. There are only five themes: three cheesy ones and a couple that are more restrained.
Sponsored: Minds Mastering Machines - Call for papers now open