BBC workers lose £240k of tech gear in two years
FoI request reveals missing kit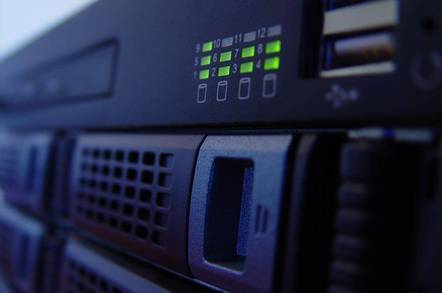 The BBC lost laptops and mobiles worth a total of £241,019 in the past two years.
A Freedom of Information request submitted by computer security outfit Absolute Software revealed the Beeb's losses this morning, reports the Press Association.
Staff at the Corporation, BBC Worldwide and other Auntie subsidiaries reported that 146 laptops, 65 mobile phones and 17 BlackBerry handsets had been lost between April 2008 and March this year.
According to the FoI response, the missing laptops were valued at a total of £219,000, the mobiles at £12,913 and the BlackBerrys at £9,106. However, 19 gadgets worth £23,450 were later recovered. That left the BBC out of pocket by £217,569.
Absolute Software took the opportunity to warn that organisations such as the BBC needed to be more careful with their tech gear.
"It is shocking that any organisation could lose so much equipment, but the BBC is just one of many we've seen recently, proving it's all too common," said the company's European general manager Dave Everitt.
"In this case, however, this technology is paid for by the licence payer and employees should be far more careful about how they handle it."
Just one BBC employee was probed over a stolen laptop, but the corp could not confirm if any of its workers had been disciplined due to the losses.
"The BBC takes theft very seriously and has implemented a number of measures to reduce the level of crime," said a BBC spokeswoman, who also pointed out that the Beeb has thousands of visitors through its doors every week.
"The portability of laptops and phones means that in any large organisation there is an inevitable risk of theft."
Auntie said that its mobile tech gear was "appropriately protected" and added "data security breach procedures" are applied immediately after an employee reports tech kit missing.
"The BBC investigation service is involved whenever an allegation of theft is made, and where appropriate the police are informed and prosecutions brought where we can," the BBC spokeswoman said. ®
Sponsored: Minds Mastering Machines - Call for papers now open