StarCraft II: Wings of Liberty
After 12 years, the Zerg return...
Campaign mode
Starcraft II focuses on Jim Raynor and the Terrans as they attempt to stick it to the man by throwing off the yoke of the Dominion. However, soon the Zerg show up looking for some artifacts. In campaign mode there are 29 single-player missions and Blizzard shows its skill and experience by refining and streamlining the missions, so there is very little repetition.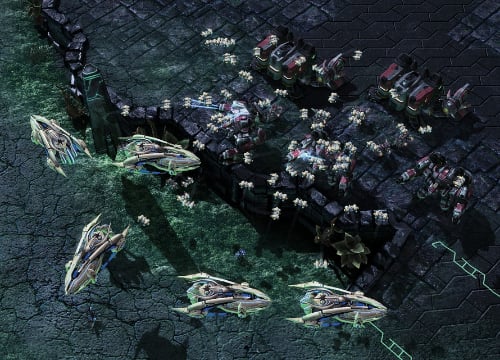 Get lost in the gameplay
Before getting to grips with Starcraft II, I would have been cynical if someone were to suggest that RTS games can elicit emotions from players in the same way MMORPGS or FPS can, as they are often almost detached and sterile to play. But Blizzard allows you to become emotionally immersed in this game by showing that it has really spent development time on the variety and depth of the campaign missions.
Whether collecting resources in beautiful lava-based environments, destroying propaganda tools of the Dominion or controlling big fat mechs on rides of destruction, the dynamic change in tempo and object switching mid-mission allow you to decide how long to get lost in the game play.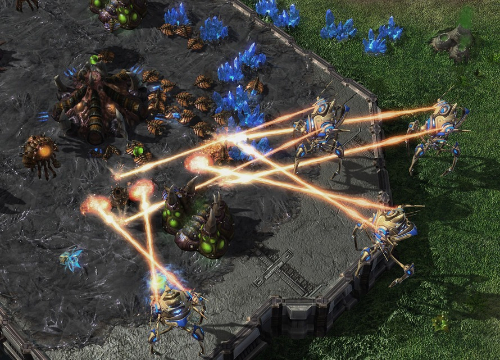 Cross fire from angry shooters
Campaign mode is truly compelling; while offering a gradual learning curve for newbies it is peppered it with opportunities for exploration and tactical strategising to keep veterans engaged. Blizzard has set a pace diehard players will appreciate and one which might mark this out as a genre defining game.
Sponsored: Minds Mastering Machines - Call for papers now open