StarCraft II: Wings of Liberty
After 12 years, the Zerg return...
Graphics..
I'm all about the graphics and they are pretty good but, again, even playing on my XPS they don't quite compare to some of the console titles I have reviewed recently. They are sturdy and handsome, but after a 12-year wait, I am a bit disappointed with a game that doesn't take my breath away visually. That's not to say that the maps and environments aren't ravishing and the characters well rounded, because they are; I just hoped for something devastating.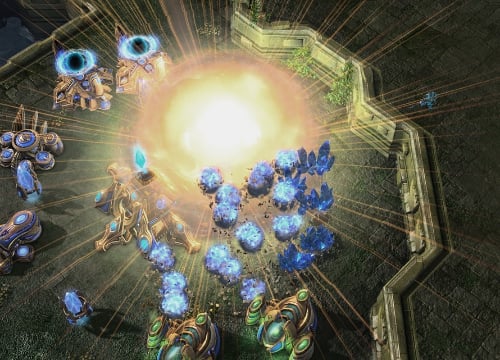 Light the way
The interactive environments such as Rayor's starship – the Hyperion – add to the game as a whole. Want to hear a song about shooting Zerg? Check out the jukebox in the cantina. But again, the sound is pretty generic and, like the visuals, I would like to have been blown away.
All this of course won't matter to die-hard fans, who will probably be getting teary-eyed over the familiarity of some of the soundbites. As for newcomers, if their expectations aren't too high, it's unlikely they'll be disappointed with Starcraft II.
Gushing aside, Blizzard wouldn't be Blizzard without wanting to fleece us for a bunch of cash and its decision to split Starcraft II into three titles is a clever business move. Starcraft II: Wings of Liberty only focuses on the Terran campaign and, while the campaign is broad and gratifying, it is also just one-third of the story. Blizzard has promised that the Zerg and the Protoss campaigns are coming soon, but guess what? You're going to have to pay for them.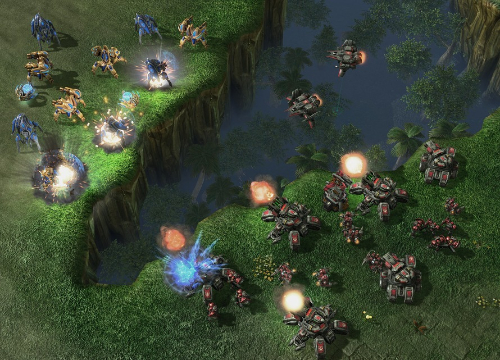 The grass is always meaner
Verdict
After fighting off the swarm, only you can decide whether you think you want a long-term relationship with the Starcraft franchise, but from my own experience of this game, I know I do. It's been a 12-year wait Starcraft II to emerge, but play it and you can understand why it has taken so long; it is truly a glorious experience and changes this game from a potential meh, to W00T. Is it going to be a classic? I'll tell you in another 12 years.
More Games Reviews

3D Dot
Game Heroes
Limbo
Blacklight:
Tango Down
Crackdown
2
Sponsored: Minds Mastering Machines - Call for papers now open

StarCraft II: Wings of Liberty
Admirable successor to the original and despite some birth pangs is a profound and perceptive game that will please veterans and noobs alike. Available on PC (tested) and Mac.