StarCraft II: Wings of Liberty
After 12 years, the Zerg return...
Review Starcraft II has been a long time coming and regardless of whether you're a real-time strategy fanboy or not, Blizzard's newest release for PC and Mac has generated quite a buzz. It promises to fill a void that has been sorely felt in the console-based wars of recent years.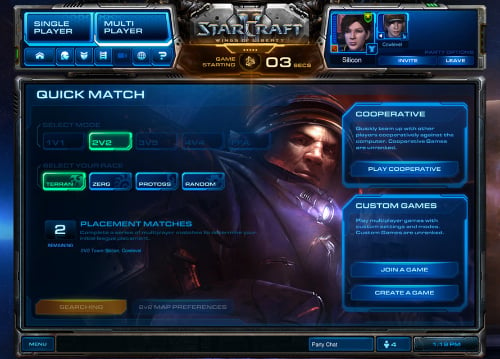 Get started with a quickie
The first thing that becomes apparent is that Starcraft II is a faithful hound and builds nicely upon the original experience. Blizzard hasn't changed the core game play, but that's not saying there isn't an evolution in the overall architecture.
Base construction and the collection of resources are the guts of this game and fans will be pleased to see that the solid backbone of this hasn't changed. What is new is the amazing amount of customization, which helps you build a totally unique and complex anatomy upon this veritable backbone.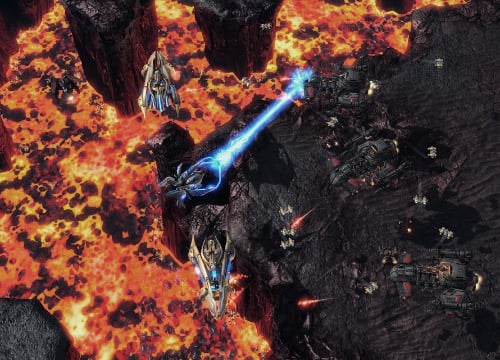 Fire in the hole
Veterans, fanboys – who will, after that epic wait, no longer be boys – and those who have played before, will be familiar with the galactic events on which the narrative is based. The rest of us get a general synopsis during the installation, so don't worry if you were only six the first time round.
COMMENTS
RTS is the Marmite of gaming
It's all down to whether or not you like real time strategy games. If you do, it's the best there's ever been, and you will love it. If you don't, then it's not for you.
This may sound obvious, but RTS is different from many other gaming categories. Essentially it requires you to enjoy keeping track of many different things simultaneously, and is probably the least relaxing type of gaming. If you're the kind of person who likes to stretch their brain when gaming, rather than turn it off and go with the flow, then you'll love it. If you're a hard core shooter or driving game fan then it's unlikely SC2 is the game for you.
Sim Starcraft
Looks like another Spore. Years of excitement and lots of really nifty advertising, beautiful gameplay videos and exciting features, then the game comes out... Loaded down with shitty DRM, missing important features, and overall a disappointment. I won't buy this game until I can get it second-hand, with all expansions, for under fifty USD, and someone has cracked it for LAN play.
Boo, Blizzard. I was prepared to purchase this game. Absent a few foolish decisions, I would have done so.
Nothing new
"Gushing aside, Blizzard wouldn't be Blizzard without wanting to fleece us for a bunch of cash and its decision to split Starcraft II into three titles is a clever business move."
I'll also make a clever business move. Download the games then buy them on ebay once I can get all 3 for under £20.
"It's been a 12-year wait Starcraft II to emerge, but play it and you can understand why it has taken so long;"
Its has not been worked on for 12 years. Thats just marketing bullshit. They just left it and probably spent no more than 2 or 3 years on it. The 12 years of work lies helps sell the "it cost us $100 million" they made up using hollywood accounting.
@ £45
Don't you mean £135? After all, it's 1 game in 3 parts. And you don't actually own the game either as it still belongs to Blizzard, you are just paying for the right to use it. And then there are any charges for using battle.net.
Does anyone know if the collectors edition is called such because it comes with a 'free' tube of lube?
£45?
Only if your buying it from the wrong places.