Leicester Council's iPad can chair meetings
Tells dwindling staff it's not a 'luxury, must-have toy'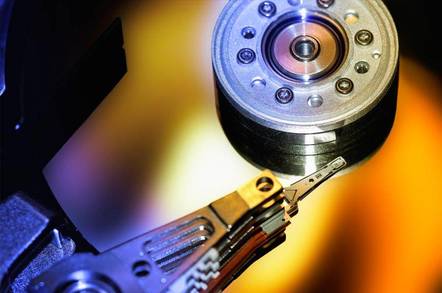 Updated A rattled Leicester City Council has reassured its staff that no extra cash has been splurged on iPads for its councillors because the four currently in use were paid for out of existing annual support packages.
In an internal email dated 4 August and seen by The Register, the council's boss Sheila Lock tried to draw a line under reports that councillors were wasting money on expensive kit during a time when one in seven of its employees, or 1,000 people, were being laid off.
"Many of you will have seen the recent coverage of the iPad trial we are currently running with four councillors. At a time when public sector finances are under such pressure, a number of people have understandably raised concerns about this," wrote Lock.
"I hope it will be helpful if I explain what is being planned and perhaps demolish some of the misconceptions that appear to have developed very quickly over what we are doing."
She explained that the iPad "trial" at the council involved just four individuals for the time being.
"Their iPads are being funded from each individual councillor's existing annual support package, so we are not spending any extra money on these devices. Furthermore, should the pilot prove successful, it is our intention that any future purchase of iPads for councillors will be funded in the same way."
Which effectively means the taxpayer is ultimately paying for the councillors to get their hands on a fondle slab.
Or, as our anonymous source pointed out: "I like the bit where their support package pays for the iPad, good to know my taxes are not going on them then... Oh wait!"
Lock then went on to reaffirm the council's commitment to looking at "wider cost savings" the iPad might offer to Leicester City's local government workers, before once again wheeling out the £90,000 savings figure that we questioned earlier this week.
"At a time when funds are short, this level of potential saving is attractive and something we want to look at closely," she said. Lock then hit out at the view that the fondle slabs were "some sort of luxury 'must-have' toy".
"This may be true for some people, but for us they are not," said Lock. "One of our councillors has been using one for a few weeks and is already convinced it is helping him to perform his role much more effectively. For example, he was able to chair a major council meeting just by using his iPad, thus avoiding printing off dozens of pages of reports.
"Their functionality and ease of use could give them huge potential in the workplace and we are testing whether that could benefit the council - both financially and operationally.
"We must not be afraid to embrace new ways of working - especially if they offer a more efficient and cost-effective option. Equally, if we are not convinced that new devices like the iPad won't deliver improvements, we won't buy them."
So there you have it. The printer is dead, long live the printer iPad. ®
Update
The home of Gary Lineker can rest easy again. One councillor has turned her back on the iPad, following all the negative comments in the press about the trial over the past few days.
Sarah Russell, who initially welcomed the idea, has cancelled her order according to the Leicester Mercury, which first broke the story earlier this week.
"It may have improved the way that we work as councillors but I've got to be aware of how it appears to taxpayers. I've asked the IT department to look at more cost-effective ways of helping councillors to work efficiently," she said.
Sponsored: Minds Mastering Machines - Call for papers now open