Dixons aims high, medium and low with own-brand blizzard
Customers sliced and diced
Dixons is aiming low to high with four new own-brand lines for its PC World and Currys stores.
Let's give them a twirl, starting at the bargain basement end and work our way through to the sleek, quite expensive, Scandinavian sounding brand.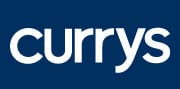 Currys Essentials was created to make "straightforward products at unbeatable prices". While sounding somewhat Saisho, the focus is on "must-have" appliances and electricals for first-time home owners and students. Dishwashers is one example. Only the vital things then.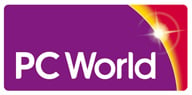 PC World Essentials is the computing equivalent, the bit we like. Cables, printing inks, USB sticks, mice and netbooks, that sorta thing.
The Logik range includes small televisions, DVDs, kettles, toasters and headphones to name but a few. It's billed as the major brand alternative, a cheaper option that doesn't compromise on performance. Does that mean some of these others do? Surely not.
Based on Scandinavian design, Sandstrom combines aesthetics with performance and aspires to compete with higher-end products, while still offering the lower price tag. This is where you'll find the "premium" kitchen appliances like... a microwave. They also offer TVs.
Finally, there's the Goji label, which caters for the accessories department. On offer here are computer bags, camera and iPod cases, headphones and plenty of other mobile related gadgets.
Additionally, customers can look forward to improvements to Dixon's longstanding computing brand Advent. From sometime in December, punters can pop a picture along to PC World and have it printed on their laptop.
The new brands start going on sale this month. ®
COMMENTS
Re: Exciting stuff
I beg to differ.
Love it or hate it, PC World / Currys is by some distance the UK's biggest consumer electronics retailer.
And love it or hate it, we have better sense of what is newsworthy for (most of) our readers than you do.
Try Poundland first
Currys / PC World already flog "budget" stuff under a PC Line brand. I say budget even though it is often ludicrously expensive and often crap quality.
I remember seeing a PC Line branded USB hub for sale for £16 when the exact same hub without the branding was selling in Poundland for a quid. Specifically the PC Line 4 port hub on this page:
http://www.pcworld.co.uk/gbuk/external-expansion-hubs/734_7118_70127_xx_xx/xx-criteria.html
The £1 hub worked fine by the way for 1/16th the price. In general if you need a cable, or blank discs, or a mouse or any small consumable you're better first looking to Poundland or a 99p store. You'll get a similar (sometimes the same) item for a fraction of what DSG would rip you off for it. Failing that try Tesco / Asda / Sainsburys. Failing that order online.
PC World should always be regarded as a last resort. I have to wonder who actually buys a PC or similar item there when in this day & age there is no shortage of cheaper outlets.
PC World
PC World Essentials --- That'd be the bits you can grab off the shelves instead of playing 'hunt the sales staff'. The bits you go for when there is no alternative available like on a Sunday.
Saisho
Back when Amstrad launched their first computer, the CPC 464, it was by no means certain that Amstrad would sell it under their own name. They might have sold them in bulk to Dixons as the sole UK distributer who would then brand them as they liked.
As a result there is a jumper on the CPC's main board that will change the branding on the startup screen. It's well known that in Germany the CPC was sold under the Schneider brand name, but not so well known that the CPC could be configured via the jumper to start up as a "Saisho 64k Microcomputer".
You sir, are wrong
Newsworthy does not mean that everyone is interested in every story. Or that every story has to be hilarious or hard hitting.
Editors determine newsworthiness. And part of that editorial judgment involves determining how stories should be treated. If they get it wrong people ignore the story in their droves. This is easy enough to measure with a website. If editors get it wrong often enough, they stop being editors.
BTW, I have worked at The Register since 1997, and I am one of the owners.