Snaptu
A jack of all trades is the master of none, goes the saying, so you could be forgiven for being a bit apprehensive of Snaptu, which ties together Facebook, Twitter, an RSS reader, The Boston Globe's Big Picture archive, and a few more faintly random-feeling apps. It looks like a bit of a mish-mash, but the bits you'll use the most - Facebook and Twitter, and possibly the Transport for London travel planner - work superbly. The applications are exceedingly quick - they scroll smoothly and are a vast improvement on their mobile web versions. Best of all, it's free. Snaptu is supported by a few unobtrusive ads, which are well worth the minor hassle for such an impressive application.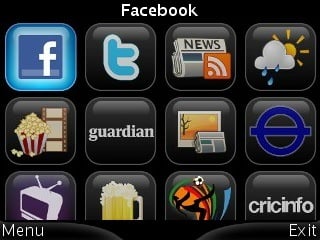 Skype
Any application that takes advantage of Skype's API is obviously hostage to the fortunes of Skype's own servers, and that means performance of this slow-to-start app is a bit variable. For instance, I've had it work perfectly when calling my bank over a ropey Wi-Fi connection in India, and I've had long (almost a second) delays when calling my wife's mobile when we've both been in virtually the same postcode. But the benefits are undeniable: if you have a Skype-in number your mobile will ring when someone calls it, and you get access to voicemail, instant messaging, and your Skype contact list from wherever you are. The ability to make calls for pennies from anywhere with a Wi-Fi connection is a definite plus for anyone who frequently finds themselves out of range of a decent GSM signal, or out of the country.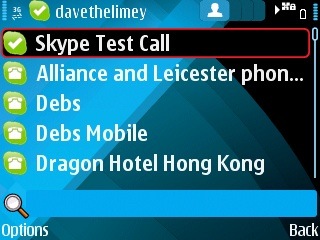 Ten Essential... Symbian Apps
COMMENTS
:rolleyes:
Yes, the fact that iPlayer only works in the UK is DEFINATELY Symbian/Nokia's fault.
As an E71 Owner
I have to say that this just demonstrates the paucity of what is available, compared to the iPhone or even a gPhone.
Admittedly, the OVI Store is an improvement on what went before, but...
/ Green-eyed monster of jealously icon!
Some more apps - Nokia 5800
Skyfire is the best browser - it supports normal web pages really well.
s60SpotOn is a great app for keeping the screen on all the time.
Offscreen's Stick Notes is great for phones with a stylus - write Post-it notes and stick them to a virtual cork-board.
ShoppingList is a good, er, shopping list app.
Widgetizer is a great app for adding extra shortcuts to the HS, plus HS buttons for flashlight and bluetooth, and HTC style clock and a (basic) music player control. Still in beta but best app I've got on my phone.
Exclusion - great game to play with stylus.
Ayofe by Dsma theme is ultra-stylish theme - like what a 60s sci-fi movie thinks our phones would be like now. What phone interface would look like if people cared about "interesting" rather than "efficient". All default icons stylised so they no longer look like what they're icons for and many third party apps also have new icons, plus new skin for music player and for keyboard.
I also think Symbian is dying out, and think Android will take over. Android = MS Windows, iPhone OS = MacOS and Symbian = AmigaOS. Shame, 'cause I love my 5800 with s60v5.
And Ovi sucks - so dull and devoid of useful apps.
but which symbian version
the incompatibility between all the symbian versions don't help
and where is a decent e-reader?
i can't wait to dump symbian
the apps should be free
And another vote...
ProfiMail is the best IMAP client I've ever used. The ability to query the server and pull down an email from a store of 45,000, within 20-30 seconds, was quite impressive. And the built-in web browser is so well written I used to send myself the bookmarks every day. ProfiMail is not exclusive to Symbian (it's also WM) but moving away was painful.
"Nice to see symbian getting some love on El Reg.......it's been a long time :p"
It's been a long time since Symbian showed its users any love. 2007?