Wacom Cintiq 21UX interactive pen display
Designer on-screen drawing tablet
If I set a segment to, say 'Filters', then clicking this will pop up a new Radial Menu where you can set your eight most-often used filters. Or you could take it even further, by setting a filter category rather than a single filter, which will then pop up a third Radial Menu containing filters from just that category.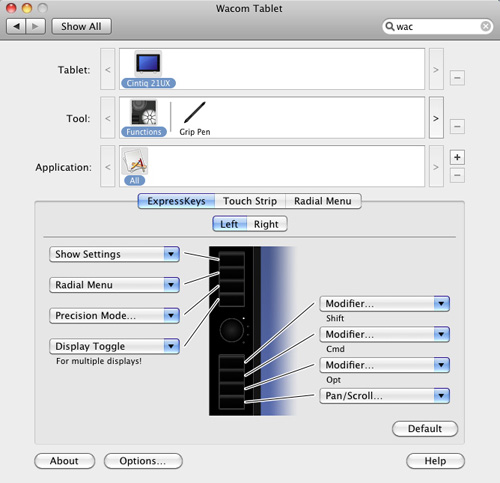 Different functions can be set for each set of Express Keys, mounted on both sides of the tablet
Using the Radial Menus isn't quite as straightforward as it sounds, though, since the Cintiq's preferences don't have access to application menus directly: they can only trigger basic commands, and further settings have to be achieved through simulating keystrokes. In Photoshop, this means you'll have to set up custom keystrokes to trigger each filter you want to use, remember the strokes, and then copy them into the Cintiq's control panel.
The mapping of the stylus to the screen is clean and precise, with none of the juddering at the corners that plagued some earlier Cintiq models – and it's possible to recalibrate the alignment through a simple two-step process. For detailed work, you can set one of the Express Keys to enter Precision Mode, so the full monitor area is used to operate on just a quarter of the screen size. This takes some getting used to, but it's a good solution when precision is paramount.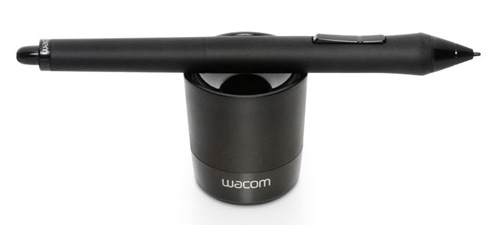 The new Grip Pen
The Cintiq 21UX comes with a new Grip Pen that features 2048 levels of pressure sensitivity, rotation sensitivity – particularly good for manipulating 3D models – and a set of spare tips. A recess in the back of the tablet is intended to hold multiple pens for easy access, but a design flaw here means that it can't be used at any but the steepest monitor angle, and even then it's too small to prevent the pens from falling out.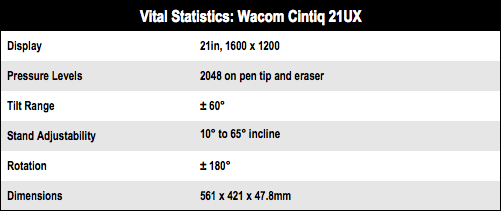 Sponsored: Minds Mastering Machines - Call for papers now open