ITV preps pay TV service
In talks with BSkyB
ITV is expected to launch a pay-TV service that'll include a new channel and high definition versions of its current selection.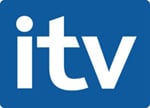 The broadcaster is in talks with BSKYB to supply HD versions of ITV2, ITV3 and ITV 4 as satellite channels, according to yesterday's Sunday Times (behind a paywall so no link love). New CEO Adam Crozier will announce the initiative tomorrow, August 3, when ITV publish its interims.
In March, ITV chairman Archie Norman said it was "unrealistic" to take ITV2, 3 or 4 into pay-TV, as it wouldn't bring in a greater income than advertising, but added that they may look at the possibility of new channels.
Under the influence of its new CEO, ITV has turned that possibility into reality and the five year plan Crozier outlined back in May is beginning to take shape.
The strategy, expected to include a re-jig at ITV Studios and a bigger programming budget, also sees the launch of a Male-orientated channel, reminiscent of Dave. This new channel is likely to form a bundle with HD versions of current ones in a pay-TV package. Plans for the VOD service and catch up TV are also on the agenda. ®
COMMENTS
ITV? Pay? For real?
Are we speaking of the same ITV that nearly crashed and burned 8-10 years ago for coming up with a pay service that, um, nobody actually wanted?
Are we talking of the same ITV that gets viewers hooked on a good series (a few homegrown, or numerous imports), only to then cancel said series for a stupid excuse like "to reinvigorate our brand"?
Are we talking of the same ITV that showcases the innumerable talents of Mr. Cowell over and over and over...?
Are we talking of the same ITV that believes ... REALLY... long... ... ... pauses ... ... in critical places (Philip Schofield, Dancing on Ice - I'm looking at YOU) cranks up the tension to unbearable levels? It actually has become so silly it is its own cliché, but hey, it's another 45 seconds that they don't have to fill!
Are we talking the same ITV that cares more about its advertisers than its viewers, to the degree of cutting to adverts during critical parts of sporting events, such as, oh, perhaps, during the FINAL lap of the F1?
Are we talking of the same ITV that still, after all these years, has not learned the art of cutting scenes transparently, and sometimes does things as stupid as dubbing an American shouting an obscenity with a Scouser speaking a softer word. Nah, we'd NEVER notice that...
Are we talking of the same ITV that offers "I'm A Celebrity..." Who the hell are those people?
Are we talking of the same ITV that makes programmes like "The nation's billion favourite adverts" which probably cost next to zero to make and fill an oversized chunk of programming time which is, no doubt, preferable to having a Real Idea.
Are we talking of the same ITV whose lovely rousing go-out-on-a-high-note ending of "Britain's Got Talent - Talent Search" is the same predictable thing every frigging time.
Are we talking of the same ITV that is so obsessed with "brand-awareness" that they'll append the same puke-looking end credits to every programme, and not content with that, they'll do older (like, '80s...) programmes the disservice of the pukey-ending.
No, I don't think we are talking of THAT particular ITV, for if we were, I'd stuggle to wonder why people would be interested in a pay version...
Yeah right
Do ITV really think their output is worth money? I can rarely be bothered to watch it for free.
Running before you can walk.
I'd suggest ITV's big problem is nobody actually wants to watch them at all, even for free. As well as haemorrhaging viewers and going even further downmarket - their fall has resulted in lower ad revenues that they need to fix BY PRODUCING PROGRAMMING PEOPLE WANT TO WATCH.
Pay TV channels is missing the point - crap TV is the problem.
PPTV
I remember watching an American commentator on a Clive James programme back in the late 80s shortly after Sky launched it's 4 channels on the Astra 1A satelite. They were talking about how 4 channels would quickly increase, and there were questions about the level of quality of the programme making.
The commentator (can't remember his name) made the comment "In a few years time, you will begin to realise that Benny Hill is one of your major intellectuals". I think that this has proven to be pretty accurate.
I have no problem with the increase in channels or even if they want to charge for it. If someone really wants to watch the WWE and pay £15 for the privilege, that is their concern. As I am not the slightest bit interested in the football, they can even charge for watching those games as far as I am concerned.
The problem is that BSkyB paid so much for the rights to broadcast football, they couldn't get it all back from those that want to watch. They therefore charged all the other viewers extra (although they denied this). With their tie in with Sky, it was only a short time before ITV would want to move to the same kind of business model as it appears to be successful.
The concept of quality seems to be something that doesn't even get discussed. Expect more stupid game shows, more "reality" programmes, "grittier" (i.e. tackier) soap operas and talk shows that make Jeremy Kyle or Jerry Springer look like Mother Theresa on happy pills.
Fortunately, my TV still comes with an "Off" button - I wonder how long it will be before the TV companies manage to do deal with the manufacturers, so that you can't turn them off?
You will be a good little consumer.
I do hope...
...that all ITV-slammers also are not Beeb-slammers. Else we really are in trouble. Surrender to Sky is imminent. V is for visitors.
Mind you, ITV made its own shit shell so it kinda deserves it.
To make my point: I'm watching Top Gear in HD as I write this. First: ITV could have but didn't commission a Top Gear-esque programme. Imagine the pairs of eyes it could have delivered to advertisers. 5 million?
But hey, why take the risk on an "expensive" programme? Better to show some shite such as (checks EPG expecting to find shite) Ladette to Lady or The Zone, where we can apparently join Jilly Halliday with some great quality bedding on offer.
FFS.
Secondly: I'm watching on HD. I can't get ITV HD on satellite whereas I can get BBC HD. Hmm.
(In the name of balance the same EPG tells me BBC3 are showing Gavin and Stacey Christmas Special, not my cup of tea, but it's hardly Christmas) and Baby Beauty Queens (definitely not my cup of tea!). Mind you at least BBC4 have some documentary about parks on.
There's an idea: EPG Watch. (Might be more interesting than the programmes.)