ITV preps pay TV service
In talks with BSkyB
ITV is expected to launch a pay-TV service that'll include a new channel and high definition versions of its current selection.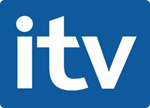 The broadcaster is in talks with BSKYB to supply HD versions of ITV2, ITV3 and ITV 4 as satellite channels, according to yesterday's Sunday Times (behind a paywall so no link love). New CEO Adam Crozier will announce the initiative tomorrow, August 3, when ITV publish its interims.
In March, ITV chairman Archie Norman said it was "unrealistic" to take ITV2, 3 or 4 into pay-TV, as it wouldn't bring in a greater income than advertising, but added that they may look at the possibility of new channels.
Under the influence of its new CEO, ITV has turned that possibility into reality and the five year plan Crozier outlined back in May is beginning to take shape.
The strategy, expected to include a re-jig at ITV Studios and a bigger programming budget, also sees the launch of a Male-orientated channel, reminiscent of Dave. This new channel is likely to form a bundle with HD versions of current ones in a pay-TV package. Plans for the VOD service and catch up TV are also on the agenda. ®
Sponsored: Application managers: What's keeping you up at night?