Alcatel OT-808 fashion phone
Qwerty clamshell with text appeal
Review With its mirrored exterior and clamshell action, it's quite deliberate that, looking at the Alcatel OT-808, you end up thinking it resembles a make-up compact. Evidently, it's designed to appeal to budget conscious femmes or those who want something fun to use when out on the town, leaving the pricey smartphone at home. And if the mirror finish and make-up mimicry weren't enough, above all else, it comes in pink too.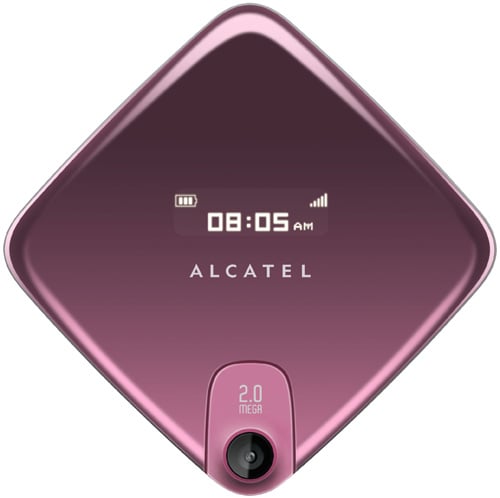 Alcatel's OT-808: made for gossip, the maker's say
Thankfully, I didn't have the pink version, even so its somewhat uncommon square form factor certainly attracts attention. With a small OLED external display on the casing – that among other things indicates signal and battery level, messages and call status on the lid – the Alcatel OT-808's tidy external design may well keep your interest long enough to go a step further and open it up.
At which point, all previous positives fly out the window. No longer are you looking at a shiny makeup compact, instead you're faced something resembling a Fisher Price toy laptop. That said, the OT-808's greatest quality is actually the Qwerty keypad, comprised of fairly large keys for a phone, no doubt for those with long nails. However, punctuation is problematic, with full stops and commas not given dedicated buttons, painting a vivid image of the demographic the device is aimed at.
With no buttons on the flip screen, the display prompts in the bottom corners are handled with dedicated keys below them along with large call start/end keys on either side with a navpad in the centre. Below is the Qwerty keypad which is quite sizeable, making the most of this square clamshell. It's responsive and is easy to use – clearly labelled with a blue backlight for darker environments. However, the lack of dedicated punctuation buttons substantially hindered my text speed. I spose if u wrte lk dis and only use punctuation for winking faces, this wouldn't be an issue.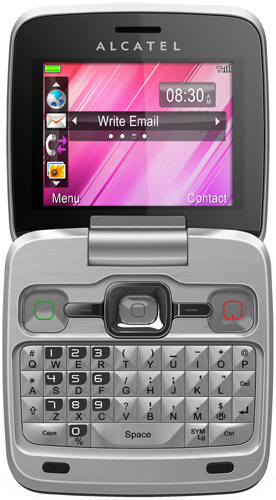 Punctuationally challenged
The OS is proprietary and fairly intuitive, with huge, easily identifiable menu icons. Spread over a scrollable page, the functions are vast and rather disorganised. Using submenus in places would have been an improvement. My biggest qualm came when sending texts. You have to wait for the message to complete sending before doing anything else. When I tried going onto other functions after pressing send, it would cancel and occasionally freeze the phone, which was certainly frustrating.
Sponsored: Minds Mastering Machines - Call for papers now open