Limbo
Left in the shade
Limbo's forsaken world...
Death is not dwelt upon in Limbo's forsaken world. A black screen is all that greets your every demise, and you're soon back where you left off. Another age-old gaming convention, it quickly breeds apathy towards your shadow boy, which is perhaps intentional given the existential bleakness of his world and the trial-and-error nature of its many puzzles.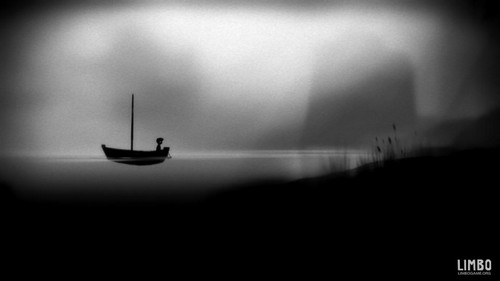 Push the boat out
It's easy to forget Limbo's substance is puzzle game, so outstanding is its style. Fortunately, the variety and intelligence of puzzles constantly impresses, even though few rarely tax. Starting off with conventional leaping, pushing and pulling, the game slowly introduces more complex physics-based puzzling, where gravity, magnetism, friction and clockwork motion are mixed in various measures to create interesting and novel combinations.
If there is one criticism of Limbo it's that the game is completed in around five hours. Even considering the £10 price, it feels a tad short, especially since it probably won't see more than one replay through to collect all its achievements.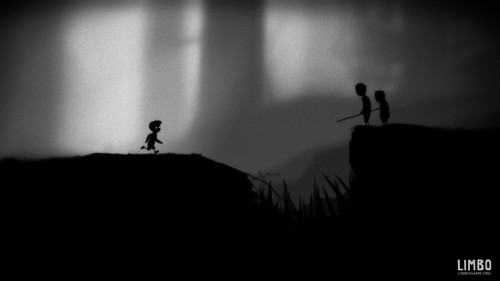 We stand divided
Verdict
It's easy to see why Limbo will reinvigorate the 'are games art?' debate. Just like art, the less a game reveals itself, the more enigmatic and open to interpretation it becomes. Limbo's taciturnity does just that, inviting players and critics to debate its complex influences, which range from European Trikfilm to Dadaism, and to ponder its palpable nihilism and subtle metaphysical undertones.
Of course, if you're an old cynic like me, you'll probably just spend the five hours enjoying a well-constructed puzzler lacquered with a beautiful, but ultimately meaningless veneer. ®
More Games Reviews

Blacklight:
Tango Down
Crackdown
2
Sniper:
Ghost Warrior
Demon's
Souls

Limbo
One of the most ingenious and creepy puzzlers of recent years. Available on Xbox 360 only.